tip deLuxe - Be a Recessionista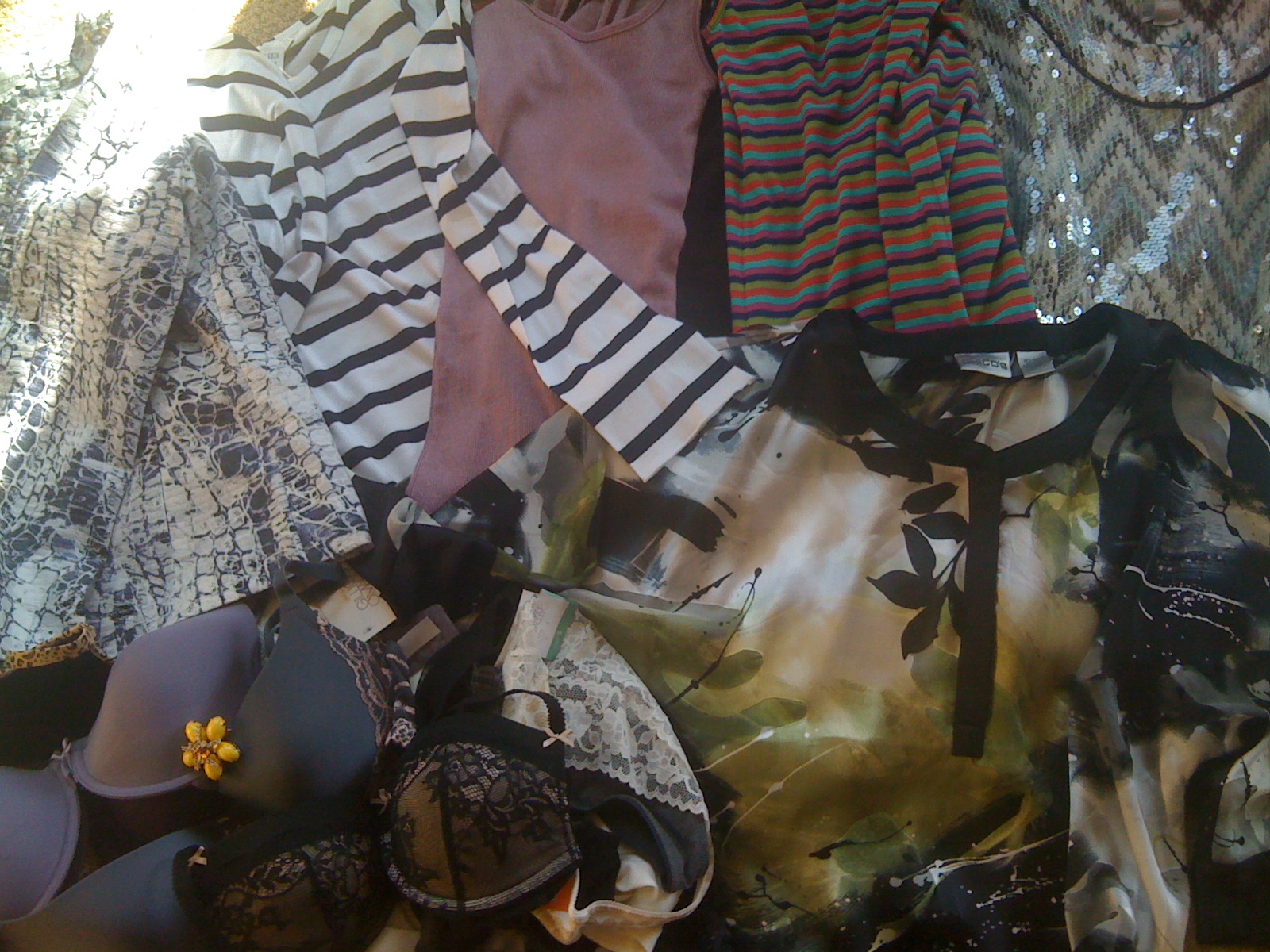 BE A RECESSIONISTA
It's a tough time for fashionistas.
Most of our pocket books are quite a bit thinner these days
and [God help us] the 80s are making a comeback on the
runway and in department stores. So I was more than a
little discouraged when I started my spring shopping a few
weeks ago. Faded blue jeans, buttoned shoulder details and ruffled
skirts? Bleh – If I couldn't pull it off at 16, it's not going to work at
39. However, while amusing myself with a tour de force of the local
retailers in Carefree, Arizona this weekend, I found my salvation in
the least likely of places … the strip mall. That's right. Armed with
Starbucks latté in hand, I mosied over to Target, then Sherre's and
made a final stop at Chico's (gasp!). Not only did I find a selection
of cosmetics, lingerie and clothing that were surprisingly fabulous,
but not a single item approached the $100 mark. That's worth a trip
to the strip anytime. Trade in the title "fashionista" for "recessionista"?
Maybe not so painful after all.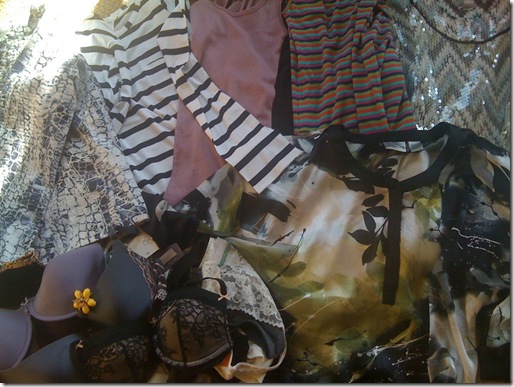 Look at all my goodies!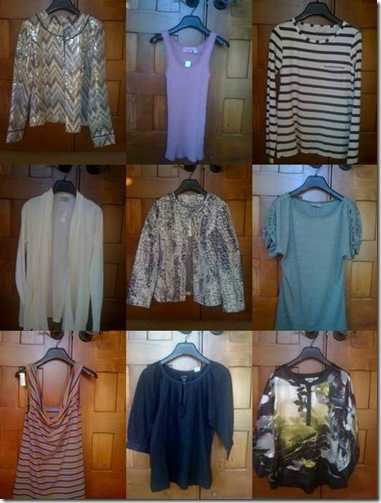 Shots of all my fun tops.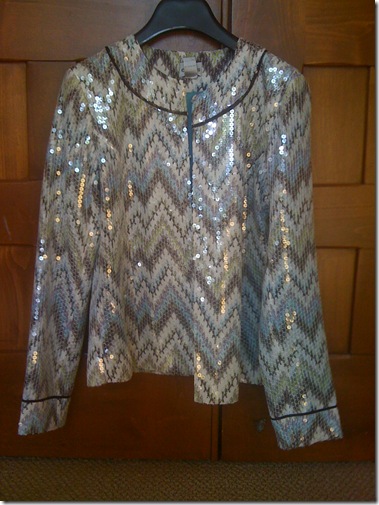 This beaded jacket only cost me $65 – Can you believe it?!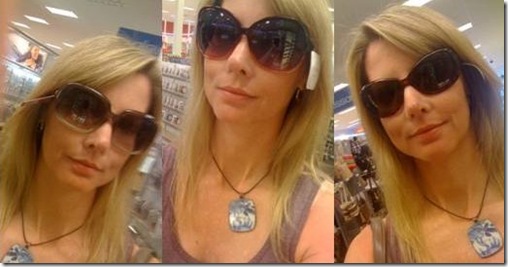 Trying on cheap and chic glasses at Target.
And I love the cosmetics section. Target carries some fantastic brands.
Napoleon Perdis, Jemma Kidd, Boots, Sonia Kashuk and Pixi.
Hip, colorful compacts from Napoleon Perdis.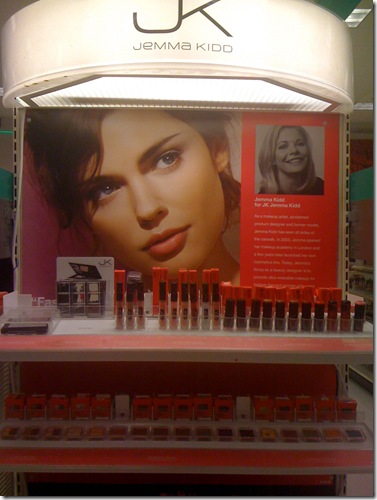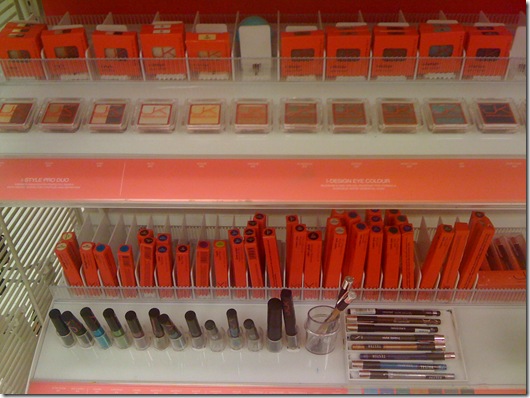 And rising star Jemma Kidd's line is the hippest
thing in the UK and now the US.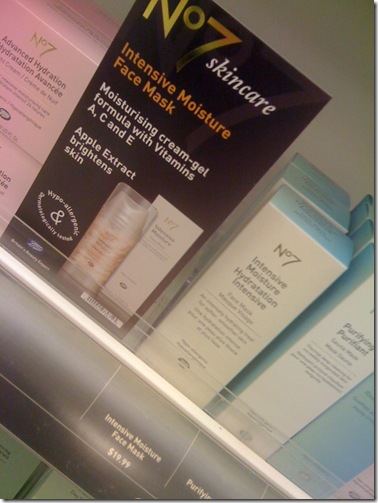 Boots – another UK import – has super skincare products.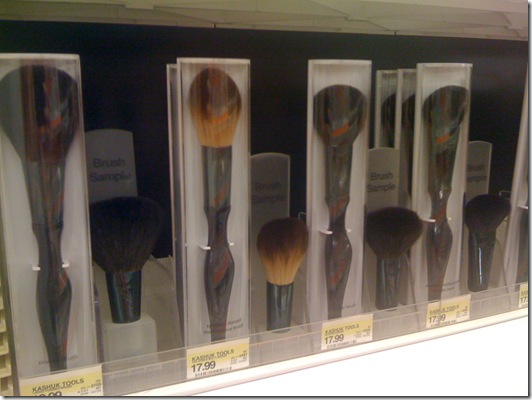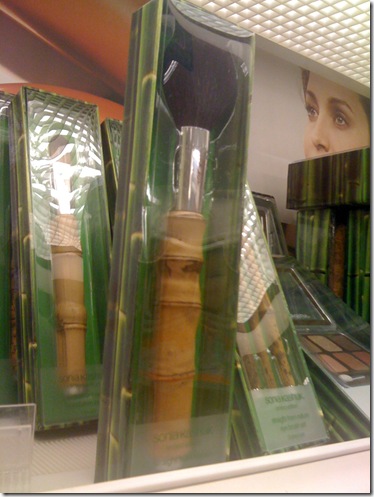 While Target veteran Sonia Kashuk makes professional-
style brushes like these as part of her cosmetics line.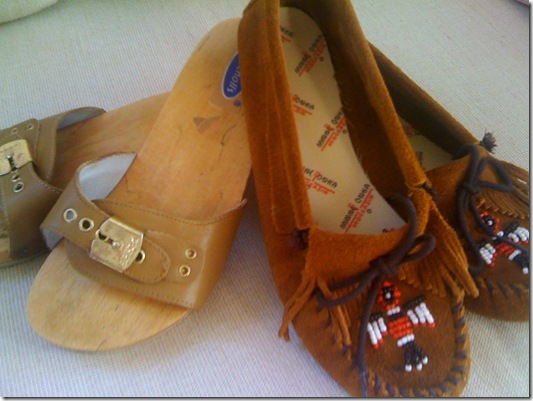 Rocking old school peds is another great way to save money
without skimping on style. I love my Dr. Scholl's and
Minnetonka Moccasins. The mocs cost less than $35 and
a friend picked up the sandals for me at a garage sale.
Now that's a deal!
Shopping in unexpected places usually yields me positive
results. I found these tunics at Timothy Paul - a home and
bedding store - for under $50 each. Imagine how much two
Tory Burch tunics would have cost me.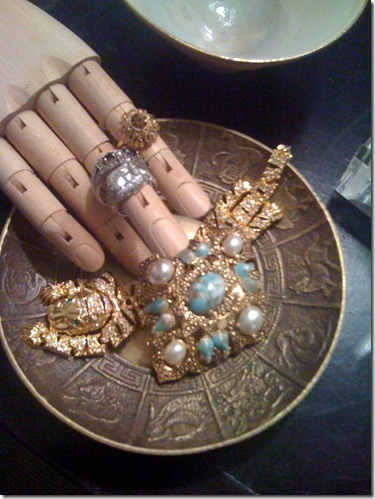 And what better to pair with the items above than a vintage
ring or brooch. Need a new vintage source? Try your mother.
That fabulous costume jewelry she sported in the 70s will
give your outfit just the kick it needs!
Still need some help stretching those recessionista dollars?
The 8 principles below got me through my lean graduate school
years and have been my standards for shopping ever since.
1. Take stock before you shop.
Go through your closet and make a list of what you need.
You'll avoid purchasing those items you buy again and again
even though you have too many already.
Do you really need another Hermes scarf?
2. Avoid trendy looks – especially unflattering ones.
NO ONE looks good in parachute pants.
3. Cover the basics. Flattering jeans, tailored black slacks,
lightweight cashmere sweaters, simple tailored tees and
good shoes. These are the items that build
the foundation of your wardrobe.
4. Buy items that can work in multiple
seasons or that can be layered easily.
5. Shop out of season. This is a hard one for me and
something I need to work on. Winter boots are going to cost
less now than when fall rolls around.
6. Accessorize with jewelry, scarves, hats, etc.
One outfit can transform into multiple looks
depending on your accessories.
7. Be careful of sales.
You'll end up buying more than you want and not what you need.
8. Invest in quality. I have pieces in my closet that are
10-20 years old. They still look good and add
something unique to my wardrobe.