A timeless touch to Georgetown's Jack Spade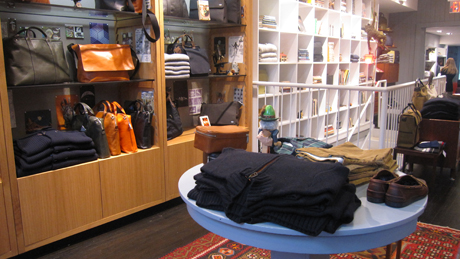 Georgetown's Jack Spade's mission is clear and its purpose is set—all with a nod to the unique Georgetown culture the company's recently opened branch has set foot in.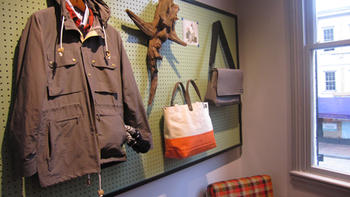 "We're just so thrilled to be in Washington," store manager, Antonio Commisso, said. "There are so many [characteristics] in Georgetown that Jack Spade subscribes to so that we can be here and service this community."
There's a clean look to the stores' décor—a décor that features furniture from the D.C. area as a manner of incorporating a local touch to the international brand.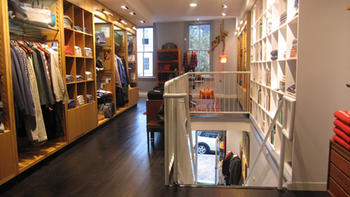 A story laces the design of the store, one that customers are encouraged to soak in as they peruse around. A bookcase lines the wall parallel to the staircase; from the vintage, toy police car to the worn book entitled, "Sex in the Office," the bookcase represents the passage of a man's life—from the forgotten childhood to the secret (or not so secret) fantasies of adulthood.
"It speaks to the various parts of how we grow up and maybe things we yearn for or things we've done or the things we remember and love," Commisso said.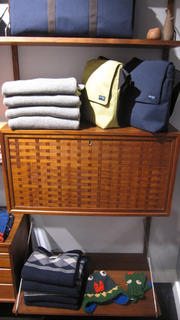 "It's thought provoking—an experience beyond buying a bag. We want you to come in, take a look around and come up with your own narrative of what the building and brand means to you."
Jack Spade, which opened its Wisconsin and M Street location at the beginning of September, has expanded from the company's origin as a bag store. Today, the brand, created by Andy Spade (Kate Spade's husband), includes a clothing line—transferring the timeless essence of the bags' style, durability and functionality to the company's line of apparel.
Unlike the store's six other national branches, Georgetown's Jack Spade is largely apparel driven; the store sells a significant number of suiting and related items, in addition to luggage nylon (which are TSA regulated to allow for ease while traveling).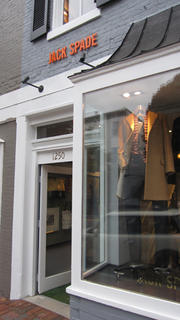 The brand doesn't follow the latest styles of today's trends;
"We're not up to date with what other retailers or fashion houses are doing—We're not interested," Commisso said. "We're about creating stylish merchandise that is thoughtful and purposeful, that is created well, that is sourced from the best materials and that will fit the lifestyle of someone who is active and classic."
The store's overall mission: changing the manner Georgetowners think about carrying items with quality merchandise that is timeless in style. "One step at a time, one bag a time, one guy at a time," Commisso laughs amiably, peering over his large, black rimmed seeing glasses, "We're not going anywhere."