Time Magazine Names Silence Breakers Person of The Year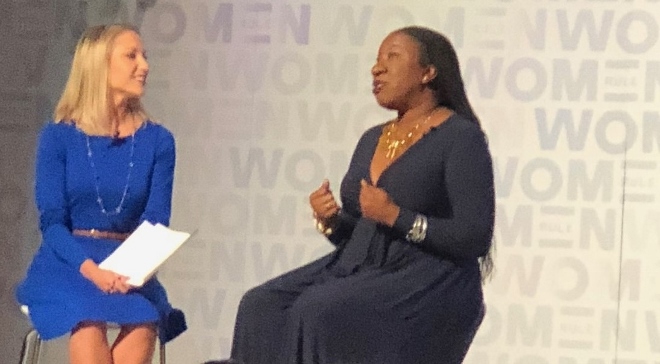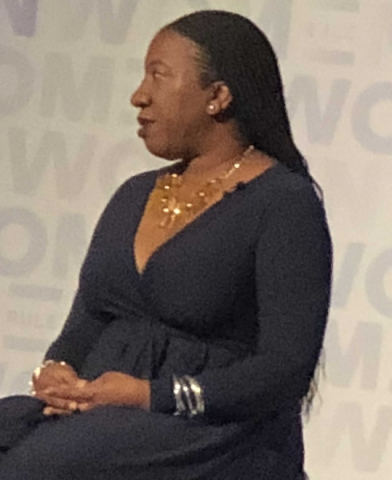 Tarana Burke, founder of the "Me Too" Movement spoke at Politico's Women Rule Summit in DC Tuesday, and urged "no tolerance" for abusers.
Time Magazine named The Silence Breakers 2017 Person of the Year on Wednesday.
Said Time: "The women, and men, who broke their silence to share their stories of victimization gave traction to the #MeToo Campaign, which took off on social media and fueled a worldwide discussion on just how endemic sexual harassment has been."
In its introduction of Burke, Politico praised her:
"Burke has worked in social justice and Black arts and culture for more than 20 years. Her long and varied professional career started in Selma, Alabama, where she worked with the 21st Century Youth Leadership Movement helping to develop hundreds of youth leaders; at the National Voting Rights Museum as executive director of the Black Belts and Cultural Center."
In her talk, Burke said there should be "no tolerance" of harassment in any segment of business or society. She lamented that in so many instances, such as in the Harvey Weinstein mess, so many people did not come forward sooner because they were "invested in power."
Time said activist Tarana Burke created the "Me Too" movement in 2006 but the hashtag went viral after actress Alyssa Milano shared it in a tweet a few months ago.