Time for the Attorney General to "Cool it."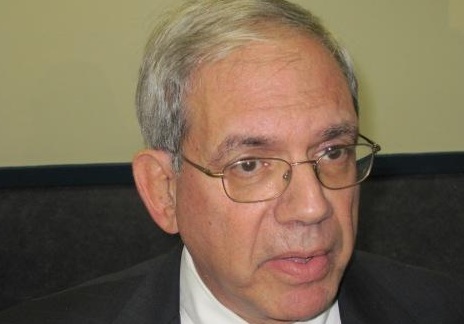 This week, D.C. Attorney General Irv Nathan lashed out at Councilmembers David Catania and Mary Cheh, effectively comparing them to defenders of torture in the legal apparatus of the War-on-Terror Bush administration.
Catania and Cheh -- not often compared to war criminals -- had apparently committed the political crime, in Nathan's view, of asking the AG to revisit his opinion supporting Chief Financial Officer Natwar Gandhi's decision not to collect potentially hundreds of millions of dollars in property recordation taxes. The two Councilmembers had asked for further consideration because, they said, both the AG and CFO "should [not] attempt to decipher the intent of the [Council] when the law is clear." In an official letter, Nathan called this "political coercion."
This followed an emotional diatribe by Nathan in The Washington Post defending his settlement of a $1 million lawsuit against Councilmember Harry Thomas, Jr., which calls for Thomas to pay back $300,000 in missing funds meant for poor children while allowing the Councilmember to admit no wrongdoing and set up an unregulated legal defense fund to raise as much money as he can, unreported. Nathan's actions, especially his angry outbursts, are unfortunate. Some on the airwaves have called his recent accusations "outlandish" and "childish." The Attorney General of the District should not engage in such vitriol, needlessly tangling with legislators. Instead, a short, polite, simple reply to the Councilmembers would have been appropriate and fitting. Something like: "Thank you for your request to re-examine this office's opinion on how the CFO has collected the deed recordation tax." An unemotional "we stand by our conclusions" would have been more than sufficient. We hate to say it, but we're reminded of a movie we have seen before. The Georgetown Dish passionately hopes that Nathan is not slipping into the behavior patterns of his predecessor, Peter Nickles, who under Mayor Adrian Fenty, was given the freedom to have a verbal knife-fight with anybody who crossed him or the Mayor, whether they were journalists, Councilmembers or colleagues in the legal community. It got so bad that Councilmember Cheh, a constitutional law professor at The George Washington University, called for Nickles to resign after the AG's office was berated by U.S. District Court Judge Emmet G. Sullivan for its handling of evidence in the long-running Pershing Park arrest case. This kind of controversy is not helpful to the civic life of the District and it is not what we want from our Attorney General. Hawaii Supreme Court justice James E. Duffy Jr. defined judicial temperament as "treating everyone with dignity, by being polite and courteous, by listening carefully to the testimony presented and the arguments of counsel, by being patient...and in general by showing that [one] genuinely cares about the matter being presented, understands that it is an important matter for those involved, and conveys the attitude that he/she will do his/her best to decide the case fairly and objectively, based on the evidence presented and applicable law." We ask for the same from Irv Nathan and our legislative and judicial officials.