Tied to a Cause: Veterans, the USO, and Vineyard Vines
Vineyard Vines, the preppy/hip tie and leisure boutique located at Wisconsin Ave. and Prospect St. in Georgetown, has partnered with the USO to support its Operation Enduring Care initiative through the July 4th weekend by offering special items to benefit Tied to a Cause, a charitable program supporting the USO program that helps Wounded Warriors, among others.
Sloan D. Gibson, USO President & CEO, a Georgetown resident, arrived early for a meeting at
Image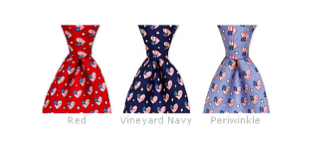 Vineyard Vines this week sporting a light blue tie with a hearts-and-American flag motif. "It's about reminding people," he said, that wounded warriors and our service men and women are working for us every day, though they might not be in our every-day thoughts.
Buying a tie to strengthen the connection to service members and veterans might seem like a stretch, but Gibson says we all need small wake-up calls to keep the troops in mind. Vinyard Vines' creative yet patriotic patterns can help.
Specially-designed USO ties in Red, Vineyard Navy and Periwinkle ($75.00), just in time for Fathers Day, along with USO Totes ($95.00) are available in Vineyard Vines stores nationwide and online.
The USO has pledged to raise $100 million over five years for Operation Enduring Care, a
Image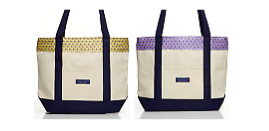 comprehensive long-term initiative to support America's Wounded Warriors and their families.
"The average wounded amputee warrior spends 18 months at Walter Reed," Gibson said. "Think about a loved one in the hospital for three days -- how stressful and disruptive it is. Then think about going through that trauma with a loved one for a year and a half."
The USO supports wounded veterans with athletic competitions and family support. A new PSA, complimenting the organization's impressive record of successful public-service television spots, will feature the experience of a service member going through an IED-filled landscape, then returning, with wounds, to the community.
"It's a call to action," Gibson said. "It's about reminding people to reach out and support our wounded warriors and veterans, to bring them into the community." They need the support and help of all of us, he said.
"To be able to help such an honorable organization as the USO is incredible," said Vineyard Vines CEO and co- founder Ian Murray. "We're privileged to raise funds for Operation Enduring Care."
Gibson has felt at home in Georgetown since he first arrived in Washington after graduating from West Point and serving in the Army in the 1970s. "What's not to love about Georgetown?" he said. "It's a happening."
The USO is a private, non-profit organization whose mission is to deliver maximum benefit for troops and their families from every donor dollar. For more information, visit www.uso.org.