Thursdays in September: Georgetown's Music on the Lawn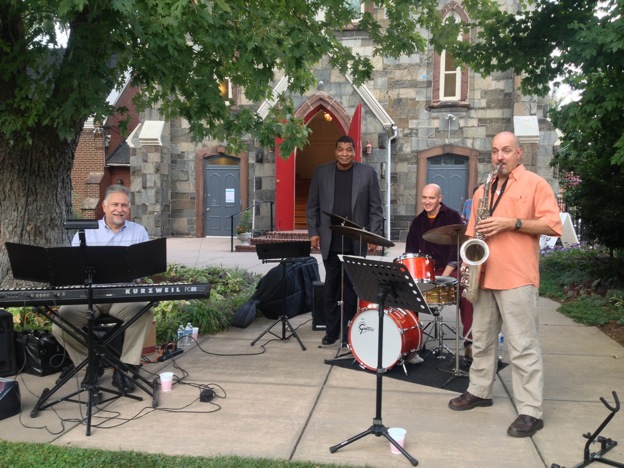 Music on the lawn Thursday evenings in September from6:00 to 7:30 p.m. on the lawn of Grace Episcopal Church, 1041 Wisconsin Avenue in Georgetown. In case of inclement weather the performance moves into the sanctuary. Bring a picnic supper or purchase sandwiches, sweets and cold drinks from on-site concession. No charge, but donations gratefully accepted.
Calendar of Performances:
- Thursday, September 7
Andy Barnett and the Washington National Cathedral Band - blending jazz, blues, spirituals, gospel and hymnody
- Thursday, September 14
Little Red and the Renegades - Zydeco and "N'awlins R & B"; bring your dancing shoes
- Thursday, September 21
Yamomanem (as in "How's ya mom an 'em?")- New Orleans style brass; Second Lining through the audience...
- Thursday, September 28
Marshall Keys, saxophone, and Herman Burney, upright bass - swinging, bluesy, prayerful, meditative, all at once; these longtime cherished friends of Grace will wrap up MotL this year as the sun sets and autumn begins.