'The Thrill of the Chase': Washington Winter Show Jan. 10-13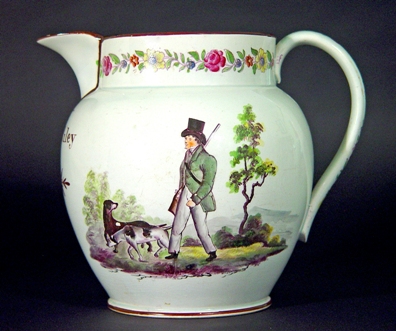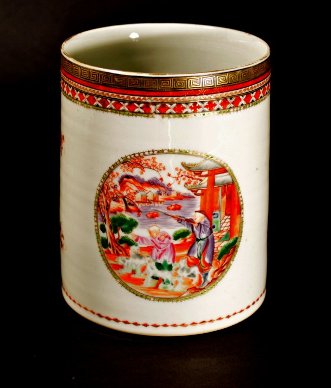 The Washington Winter Show will be held January 10-13 at the Katzen Arts Center at American University.
The event features forty-five premier dealers of antiques and fine arts and a host of events illustrating the theme of this year's show, "The Thrill of the Chase: Antiques of the Sporting Life."
SHOW CALENDAR Preview Night ~ Thursday, January 10

Sponsors, Benefactors, and Designers Champagne Reception 6:00 p.m. - 7:00 p.m. Reservations Required
Gala Patrons • Young (Under 40) Collectors 6:30 p.m. – 9:00 p.m. Reservations Required
Lecture Luncheon ~ Friday, January 11
10:30 a.m.-1:30 p.m."Chic Le Sport"Madame Ménéhould de Bazelaire Director of Cultural Heritage for HERMES, ParisReservations Required
Since 1986, Ménéhould de Bazelaire, Director of Cultural Heritage has curated the Hermès private collection in an "Ali Baba's cavern" of artifacts and antiques reflective of the rich patrimony of the House. For the 2013 Washington Winter Show Luncheon Lecture, Madame de Bazelaire will conjure Hermès' sporting spirit which remains very much alive within the walls of the Émile Hermès Museum.
...more about the Émile Hermès Museum .
Book Signing ~ Friday, January 11
After the Lecture Luncheon, Honorary Chair, Penny Chenery and co-author Leeanne Meadows Ladin will be signing Secretariat's Meadow – The Land, The Family, The Legend, and Riva Ridge - Penny's First Champion.
... more about the authors and the books ....
Lecture Speakers ~ Saturday, January 12
2:00 p.m. - 3:00 p.m.Westminster, America's Dog Show Tom Bradley, President David Frei, AnnouncerReservations Required
The Westminster Kennel Club is America's oldest organization devoted to purebred dogs. Its world-famous all breed dog show has been held in New York City each February since 1877.
Thomas H. Bradley, 3d., the show chair (left), and David Frei, the television co-host since 1990, provide a look at the dogs and the people in its colorful history.
... more about Tom Bradley and David Frei
Appraisals ~ Saturday, January 12 ~ Jazz Night
Appraisals 9:00 a.m – 11:00 a.m.(no tickets or reservations required; appraisal fee applies)Jazz Ensemble, Cash Bar, Hors D'oeuvres 6:00 p.m.–8:00 p.m.(included in your admission fee)

Dealer Talks ~ Friday & Saturday ~ Guided Walks
Dealer Talks: Experts in various fields will share their knowledge of a wide range of collecting categories with you.
Friday, January 11, 2013 4:00 p.m. • Dealer TalkPrecious Presentations: Silver Symbols of Excellence with Spencer MarksSaturday, January 12¸2013 2:00 p.m. • Dealer TalkWhy Consider Southern Furniture with Sumpter Priddy
Guided Walks: Renowned interior designers will guide you through the Show, pointing out their "Six Favorite Things."
Friday, January 11, 2013 1:00 p.m. with Kelly Proxmire 1:00 p.m. with Andrew LawSaturday, January 12, 2013 3:30 p.m. with Charlotte Lekakos 6:00 p.m. with John Peters Irelan
Admission is $20 for the run of the show. Visit Washington Winter Show for more information.