Calendar
|
October 19, 2023
|
There's Something Spooky Happening in Georgetown
Take the 2023 Georgetown Heritage Ghost Cruise on the C&O Canal.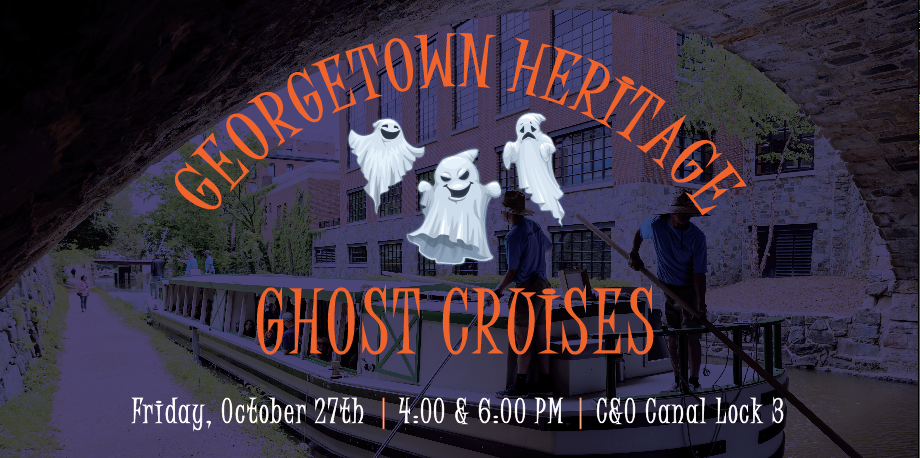 Are you feeling the Halloween spirit? Longing for a scare to kickstart your Halloween weekend festivities?
If so, the second annual Georgetown Heritage Ghost Cruises on the C&O Canal may be just what you're looking for. Take an evening ride on the canal and hear a series of chilling and true tales from its haunted history. Who knows… you might even encounter some Georgetown ghouls! There will be two Ghost Cruises, at 4:00 and 6:00 pm, on Friday, October 27th. Click here to secure your spot. 
Food and adult beverages are included with the cost of your ticket. Guests are strongly encouraged to attend in costume and compete in their first-ever costume competition for the chance to win exciting prizes… and automatic protection from the ghosts.
The cruises start at C&O Canal Lock 3, 1057 Thomas Jefferson street in Georgetown.