Thanksgiving Day explosion on Wisconsin Avenue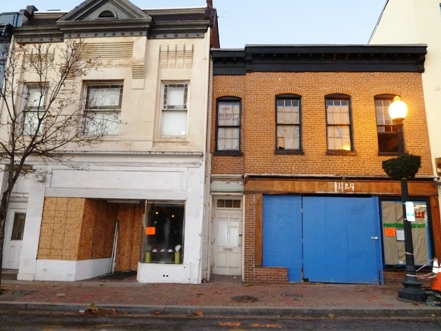 A building collapsed in the 1400 block of Wisconsin Avenue. This, according to NBCWashington.com, "An apparent explosion in Georgetown destroyed two businesses on Wisconsin Avenue Thursday afternoon. First-responders found the windows blown out at 1422 and 1424 Wisconsin Ave. NW, D.C. Fire and EMS reported."
Streets were closed in the area of Wisconsin Avenue and O Street. Businesses in the area were evacuated Thursday.