Tett offensive raises the ante in global media race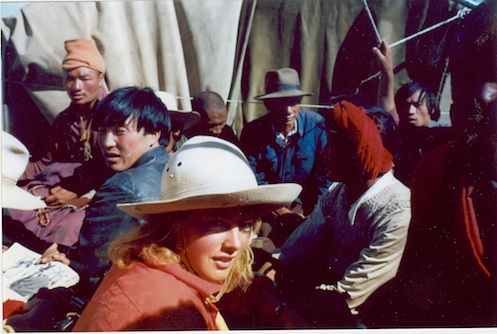 What British woman do you know who is attractive, makes all the right choices and lands the dream life? Her family has a business background. She is beautiful. Smart. She attended the right schools. She knows wedding rituals. It's not Kate Middleton. Meet Gillian Tett, the woman in charge of U.S. operations for the Financial Times, the pink newspaper that is conquering the globe with intelligent journalism, independence, and an aggressive desire to build its brand. It may not be as big as The Wall Street Journal in the U.S. just yet, but watch out. Gillian Tett is serious, mega-talented, and on a mission.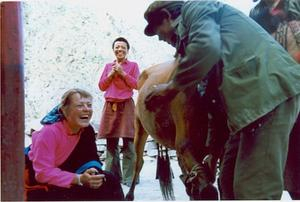 She has been an international trailblazer before. In her late teens, Tett spent summers in Tibet and Tajikistan -- serving in raw settings that would make Osama bin Laden's Pakistani shack look like luxury. "We ate tsampa (barley flour), yak butter, meat and tea," she says of those late teen years when this youthful 40-something media executive cut her teeth in rough, Third World locales. Tett was to look after the daughter of a prominent tribal family, a fixture in various local ceremonial roles. The job involved keeping the daughter happy during extended ceremonies and public rituals with minimal steppe foods the little girl didn't love. "I brought a bottle of ketchup," she says, mimicking the action of shaking a bottle upside down. "Then, Plop! She would eat." Going on to earn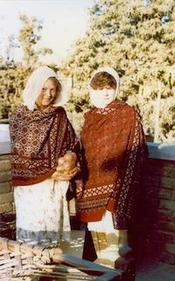 a Ph.D. in Anthropology at leafy Cambridge, the petite blond landed at the FT as a cub reporter assigned to cover currencies on the foreign exchange."I hated it," she says. "I wanted to quit immediately." But in short time, she realized the fuel-injected trading exchanges offered a challenge. "I realized it was just a new language. And if I learned it, it was the key to understanding much of what goes on in the world." She bristles at the idea that the Financial Times, the dominant global financial newspaper, is for intellectuals focused on market issues. "No one should forget that money is about power," she says. "It's a political story and a cultural story" that affects every society on earth.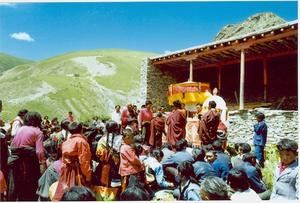 Tett has examined societies in depth. Her dissertation focused on wedding rituals. Hearing her take on the Royal Wedding is fascinating, and sometimes scary. The veil that Kate Middleton and many brides wear, she says, shares an ancestry with Muslim traditions. The veil covers the woman, who is property, as she is transferred between families. "The veil goes down, as she is given away by one family," says Tett. "The veil is lifted as she is given to the new family." It's history. The woman has been handed over to new owners. Well, it seemed glamorous at the time. Tett is actually upbeat about the Royal Wedding, although she has a partner and daughters but has chosen not to marry. "Weddings are about society re-creating itself. It is physical reproduction and societal reproduction." Blending the old and the new, she says, the recent Royal Wedding reaffirmed the role of the church, while diminishing the role of empire.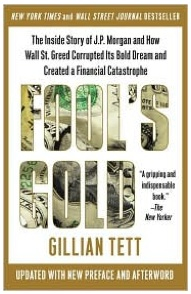 Weddings, she says, involve a renegotiation of traditions to move them into the future. She applauds the conservative, tradition-affirming choices made by Kate Middleton in her wedding dress. ("It wasn't the over-the-top, Disney-princess confection chosen at Diana's wedding.") Tett appreciates the late-night after-party held by the newlyweds. In hosting it, Kate and Will, Tett says, upheld rituals while bringing tradition into a new age. With her unparalleled experience living all over the world -- Central Asia, Russia, the Far East -- Tett takes this depth and intellectual firepower into a bloody media market including fierce competitors. Reporting to editor Lionel Barber in London, Tett oversees about 60 reporters from the FT's New York bureau, splitting her time between management duties, promotional appearances, and writing an award-winning column in which she predicted the U.S. financial crisis. "Ms. Tett was in the vanguard of those who foresaw the implosion in the credit markets," wrote The New York Times. "Her clear and simple accounts of complicated financial instruments are superb," echoed The Wall Street Journal, reviewing her 2009 book, Fool's Gold. She also wrote Saving the Sun: How Wall Street Mavericks Shook Up Japan's Financial World and Made Billions. In 2009 Tett was named Journalist of the Year at the British Press Awards. Maybe America should listen to this woman.
It will. Tett's task is to lift the Finan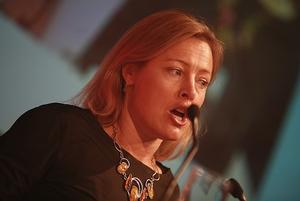 cial Times' brand to compete aggressively with "Rupert" and "Mike" -- i.e. Rupert Murdoch and Michael Bloomberg, who publish the Wall Street Journal and Bloomberg News, respectively. "We're cross-border, cross-beat, and independent," she says, drawing distinctions with the dominant American media. "Our aim is to break out of the silos of typical business journalism and look at things through a global, independent prism." In a globalized age in which every business needs to understand a complex multinational landscape, Tett and the FT seek to offer a new brand of journalism that helps businesses navigate the asymmetric challenges they face. Sorry, folks, there's no politics here, according to Tett. "I think most people would be hard pressed to identify us with any particular politics. We try very hard to be politically open." Tett says she has voted, on the few occasions she has been within Britain to participate. But like the various languages, religions and rituals she has known, she doesn't feel the need to route for a team.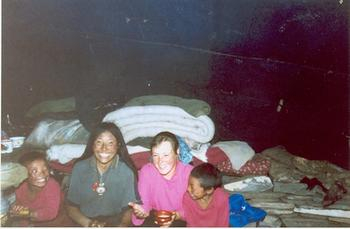 Recently in Washington for the White House Correspondents Association dinner, she delighted in finding a new frozen dessert shop in Dupont Circle that offered exotic flavors of low-calorie sweets. She ordered espresso and Orangina in addition to a frozen dollop to provide fuel for an upcoming night of parties and events. "I lived on Tasti D-lite when I wrote my book on Japan," she says, referring to the iconic low-calorie New York dessert made famous in Sex in the City, which is now growing internationally as a franchise, like others U.S. brands sprinting to stake out territory in the global marketplace. Wherever she is, Tett will find what is interesting, and what is good. "It's the most amazing job -- to be paid to be curious and to have a license to explore the world and try to communicate it to other people." Don't look for a veil. Watch her dust.