Ten Americans After Paul Klee at The Phillips Collection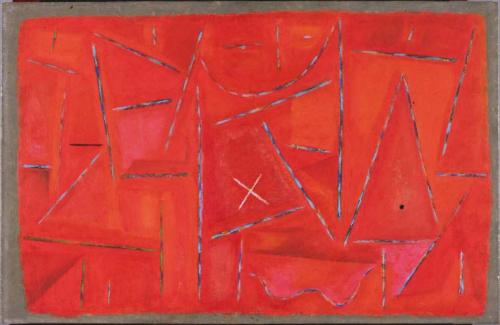 Through May 6, 2018, visit The Phillips Collection to see Ten Americans: After Paul Klee, an exhibition shedding new light on important figures in American Abstract Expressionist and Color Field painting who adapted aspects of Swiss-born artist Paul Klee's art and ideology into their own artistic development.
Featuring more than 60 works from collections in the US and Switzerland, the exhibition is the first to feature Klee in dialogue with William Baziotes, Gene Davis, Adolph Gottlieb, Norman Lewis, Robert Motherwell, Kenneth Noland, Jackson Pollock, Theodoros Stamos, Mark Tobey, and Bradley Walker Tomlin.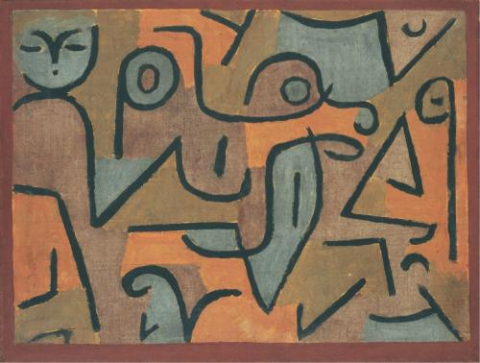 Paul Klee (1879–1940) was a successful painter and an inspirational teacher at the experimental Bauhaus School and Düsseldorf Academy of Art. By 1933, however, the market for his art collapsed when the Nazis purged his work from Germany's state-owned museums. Many of Klee's artistic comrades and dealers fled Europe for New York, but Klee and his wife, Lily, returned to his hometown of Bern, Switzerland.
While Klee himself never joined his peers across the Atlantic, his works traveled there in great numbers, stimulating an enthusiastic reception by a young generation of American artists who, after the horrors of World War II, were searching for an art form removed from the external world. In Klee, they found a liberating example of an artist who drew upon many ideas gaining currency in the international artistic avant-garde, including the art of indigenous cultures, the power of symbolic language, the method of working from the unconscious, and an interest in probing nature's invisible forces. Klee's stylistically diverse body of work resonated with American abstract artists searching for a new personal language of expression.
*/
The ten Americans featured in the exhibition did not seek to emulate or copy Klee's style, nor did they all necessarily cite Klee as a direct influence; each encountered and drew upon Klee's art and ideology in various ways. By considering the synergies between Klee and the ten Americans, this exhibition highlights the pivotal transatlantic exchange between Europe and the United States that helped shape the course of modern art.
The Phillips Collection is located at 1600 21st Street NW.