TBD.com has fun before launch of frontal challenge to Post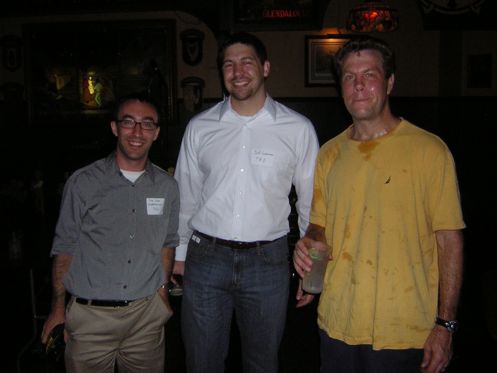 TBD.com, D.C.'s new destination for local news, weather, traffic, community and blogs, toasted local contributors Thursday, hoisting cold drafts at Ireland's Four Fields in Cleveland Park in the ramp-up to this month's expected launch. With a video camera rolling outside and tanned General Manager Jim Brady, former executive editor of washingtonpost.com, literally rolling in from a vacation in Normandy (he came from the airport), the party was festive, relaxed, and fun.
But TBD.com's challenge to The Washington Post and others is dead serious. For its part, the Post is facing what some have called a "frontal attack" from Allbritton Communications, TBD.com's parent, which hired Brady and former Washington City Paper editor (as well as Post critic) Erik Wemple, to spearhead TBD. The growing media powerhouse already owns Politico.com, Newschannel 8, ABC7, and numerous other broadcast properties.
Image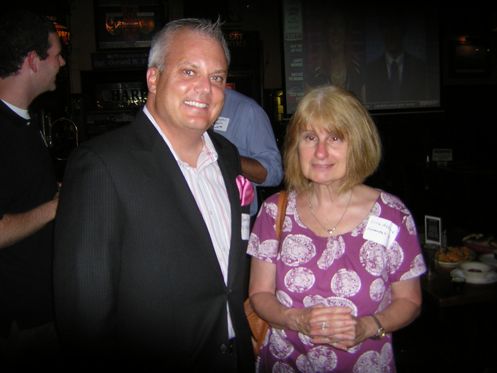 Some say Allbritton has captured the Post's top talent, including Politico founding editors Jim VandeHei and John Harris, along with supertalent Mike Allen, who zigged from the Post to Time magazine before zagging to Politico, where his prodigious ability has been able to take root and blossom in the form of breaking stories, exclusives, and fissioning audience growth.
"Hellloooo, community, hellooo!" teased Wemple, who was joined by Director of Community
Image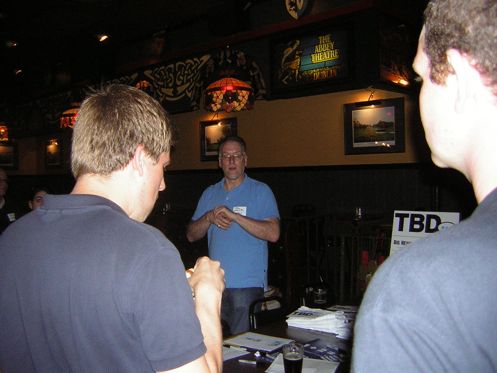 Engagement Steve Buttry (pictured at right), Senior Community Host Jeff Sonderman, and Daniel Victor, Community Host, blogger, and photographer for the night. Natasha Lim, another Community Host, doubled as videographer. Everyone has to be multi-platform these days, don't they?
Steve Fox of dcStyleSpot.com and Ellie Ashford, an editorial consultant (above left), along with Jodi Schneider, senior editor at The American Banker, were also spotted.