TBD.com eliminates most jobs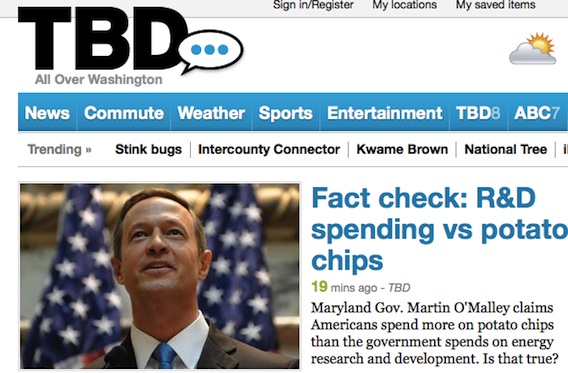 Two weeks after Allbritton Communications' WJLA Channel 7 assumed operations for its startup TBD.com website, the company is eliminating the majority of TBD.com's jobs, according to an employee with knowledge of the cuts, the Washington Business Journal reports.
All but a handful of the two dozen or so current positions will be eliminated within the next four to six weeks, with TBD.com employees eligible to apply for eight available jobs, said the employee who asked not to be identified.
WJLA station manager Bill Lord declined to provide details on the number of employees affected.
"Right now we there are discussions with employees about individual assignments," he said in an e-mail. "Some tbd.com employees are being asked to switch to online daily news gathering positions as we continue our reorganization."
Lord said he does not know how many employees will accept reassignment as part of the restructuring. He said the station plans to continue producing TBD as well as a new website, WJLA.com, and that the integrated newsroom will actually feature expanded online resources.
Editor Erik Wemple, who left City Paper last year to lead TBD's editorial efforts, declined to comment.
Jim Brady, the former head of washingtonpost.com who was tapped to develop TBD, abruptly left his position as general manager in November.
When TBD.com was launched last fall, it replaced the former TV-centric WJLA.com website.