Tasty Taïm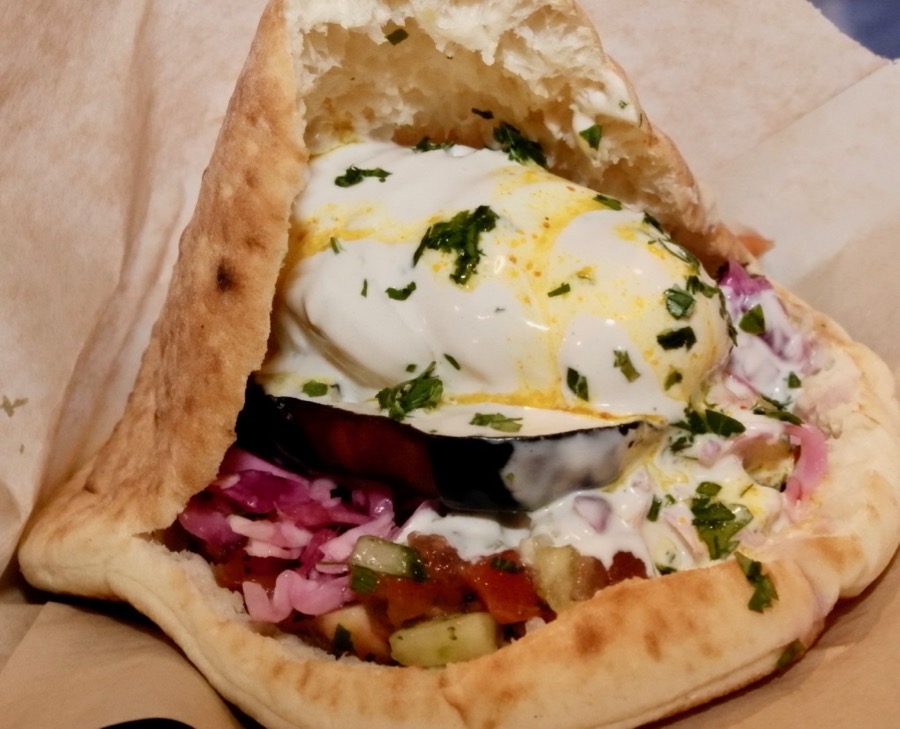 New York's beloved falafel chain Taïm arrived in Georgetown Friday. "We're super excited and super proud to bring these complex, deep flavors here," says CEO Phil Petrilli, on hand for opening day. Other DC locations are in the works, but Georgetown is their first spot outside of Manhattan. Taïm partnered with an investment group spearheaded by Chipotle vets Petrilli and Bethany Strong for the expansion.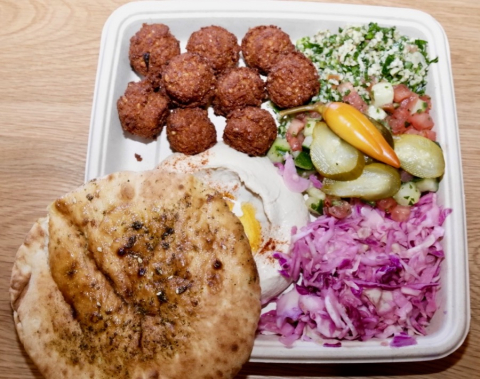 Chef Einat Admony (of famed Balaboosta) and her husband Stefan Nafziger opened their first Taïm (pronounced "tah-eem," Hebrew for "tasty" or "delicious") in a tiny West Village storefront in 2005. The vegetarian fast-casual chain specializes in Israeli food, serving falafel, hummus, and Israeli salad on pita or as a platter. Seasonal specials, a variety of salads, french fries, mezzes and sauces, and baklava for dessert. Beverages include smoothies and 100% organic drinks.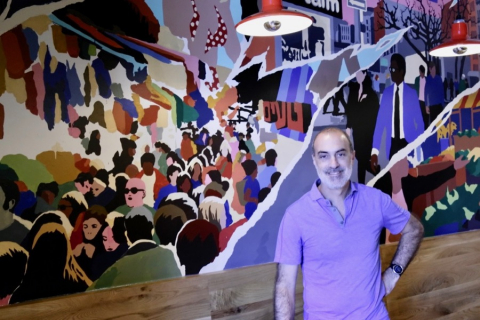 "Einat's food is unmatched in this category," raves Petrilli as he enjoys a traditional Iraqi sandwich Sabich, pita stuffed with fried eggplant, hard-boiled egg, fresh parsley and amba. Agreed. I had the falafel platter and it was the best I've had outside of Israel.
Street artists from Tel Aviv hand-painted the mural adorning the 21-seat eatery.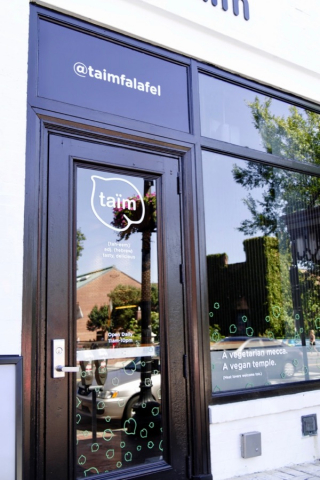 Taïm is located at 1065 Wisconsin Avenue across from Georgetown Park.
*/
*/
*/
*/