Tasting at Dumbarton Series: An Early American Christmas Dec. 10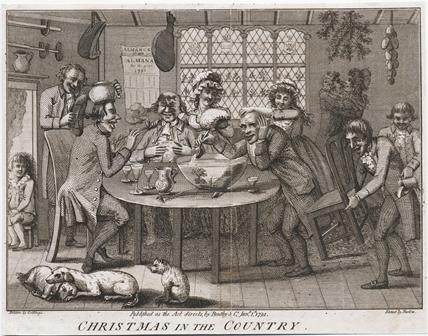 Dumbarton House invites you to attend An Early American Christmas, a special food history talk and tasting, part of their fall Tasting at Dumbarton Series, on December 10 from 6:00 -9:00 pm.
Learn about the traditions that have shaped how Americans have celebrated Christmas over time, from the Colonial days, to the age of the new republic, to the Victorian days. You'll discover that Puritans deemed Christmas Day as the perfect day to butcher hogs whereas those on the plantations in the South celebrated with food, music, dancing and games. The history of those notable Christmas candies, cakes, breads, drinks, and cookies will, of course be included in this culinary journey of the Christmas holiday. Participants will have the chance to taste an original version of a sugarplum, a Twelfth Night cake, a classic Christmas cookie, and for a beverage, spiced wassail!
Members $15; Nonmembers $20
To purchase tickets, please click here.
Dumbarton House is located at 2715 Q Street in Georgetown.