Tasti D-Lite swirls into Georgetown Law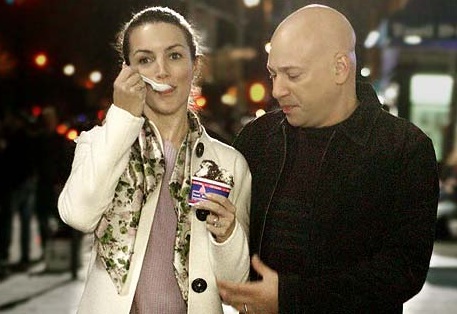 The guilt-free ice cream-like indulgence that starred on Sex and the City and continues to expand its cult following is swirling onto the Georgetown University Law Campus with a Grand Opening and free tastings Thursday. Founded in the kitchen of a tiny New Yorker (of course), the delicious, low-cal dairy dessert now comes in more than 100 flavors and has become an international franchise that is taking the globe by (icy, swirly) storm. It's easy to understand why. Each creamy bite seems like a sin, but it's not. Tasti D-Lite's formula means 70 calories (or less), with fewer than 1.5 grams of fat and 14 grams of carbs per four-ounce serving.
The treat has famous fans. Financial Times U.S. Managing Editor Gillian Tett said she survived on Tasti D-Lite to take off pounds while writing a landmark book on Japan. Nice trick.
"There are so many D.C. transplants from New York and business people who travel regularly between the two cities who know and love Tasti D-Lite," Jim Amos, Tasti D-Lite's chairman and CEO, told Washington City Paper's Young & Hungry. Amos, a Vietnam veteran, will join First Lady Michelle Obama and military leaders for an announcement of new veteran hiring commitments by the franchise industry.
Georgetown University Law Center Tasti D-Lite Grand Opening is Thursday, November 10, 2011 1:00 -2:00 pm, 600 New Jersey Ave. NW, Washington, D.C. 20001, use 2nd St. entrance.
More information about the treat is here.