A Taste of Villa Yara
Where every dish on the table is meant to be shared and every plate on the wall tells a story.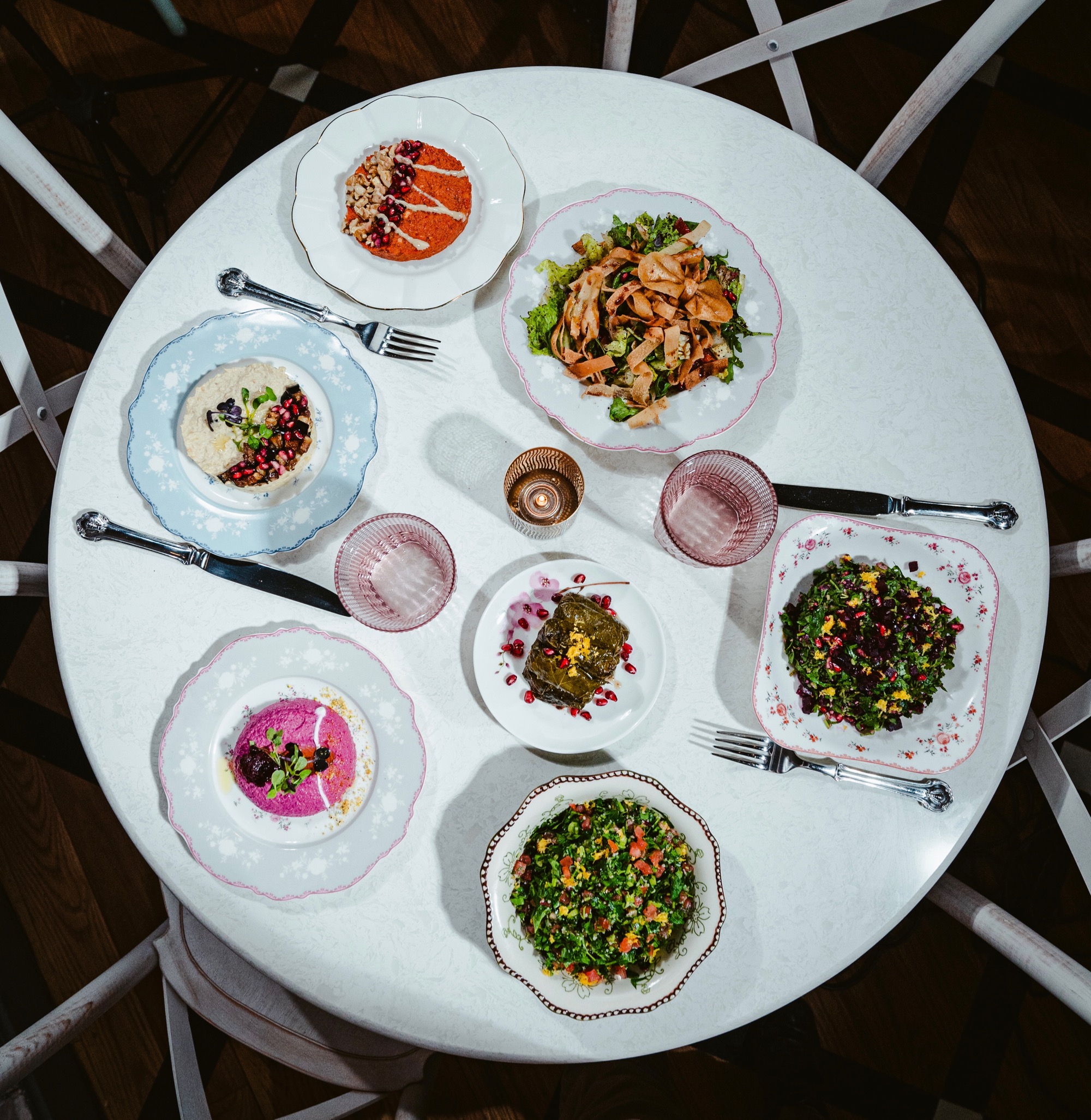 After a lovely Sunday brunch on the patio, The Georgetown Dish had a chance to sit down with Villa Yara owners Mike Saadi and Ramzi Iskandar to learn more about their new Georgetown restaurant. "We want to give our guests the full Lebanese food experience," explained Mike. "The extensive menu reflects the diversity of our cuisine." And, about the name?  "Yara is inspired by a song chanted by the famous Lebanese singer Fairouz."
Designer Dana Majzoub has imbued the interior with the warmth of a Lebanese villa. Inside the main dining room (there's also seating upstairs) are nostalgic 70s photos of the beaches of Beirut. Her vision extends to the courtyard, where artist-designed plates and hanging plants dot the brick walls and a swing beckons children to play. It's a most charming spot for late afternoon cocktails or dinner.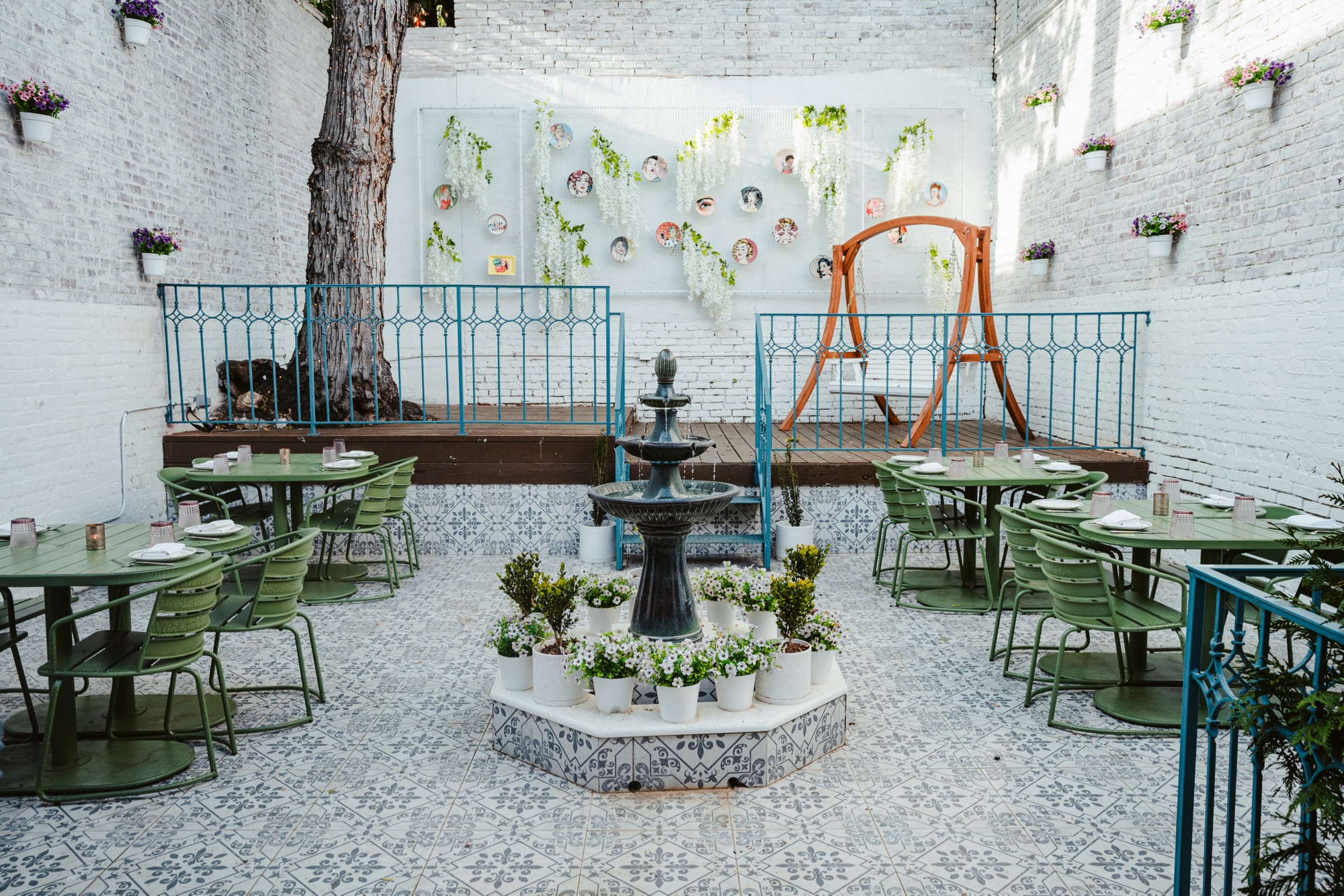 From cold and warm to oven baked and charcoal grilled, the mezza menu is meant to be shared. Classics include Baba Ghanoush (charred eggplant with tahini), Mouhmara (spicy roasted pepper with walnuts) and Kibbeh Nayyeh (steak tartar).
Be sure to try the Sujuc Jibne (blended cheese flat bread with spiced ground meat sausage pies) and Branzino with a zesty spiced tahini sauce burghul pilaf and grilled vegetables.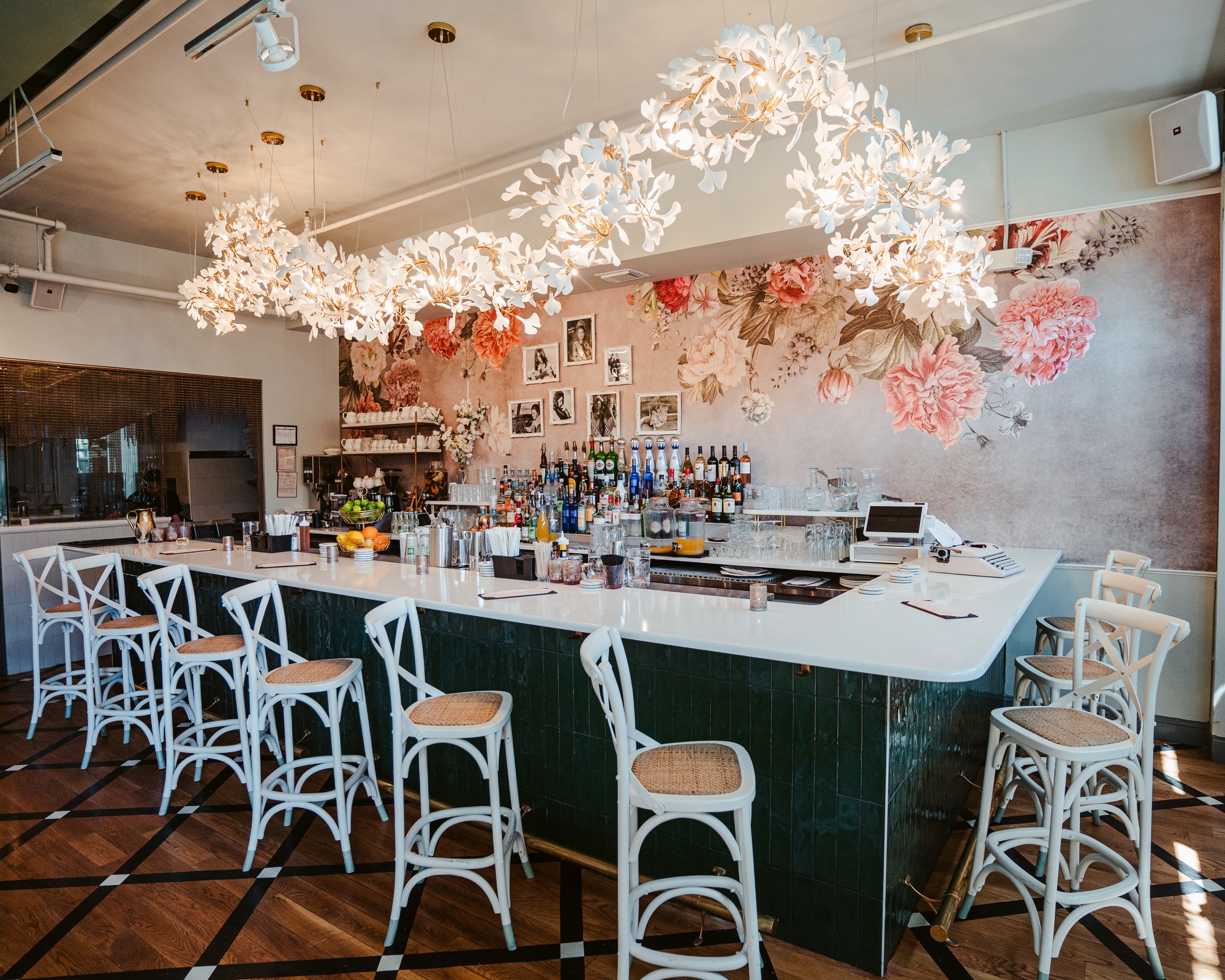 Toast the namesake with their signature cocktail, Yara's Mule (arak, mint,  ginger beer) and finish with Yara's Dream, two layers of roasted pistachio and semolina mixture sandwiching a layer of ice cream rolled with heaps of ground pistachios.
A delightful dining experience with the personal touch, Villa Yara at 2815 M Street in Georgetown is open every day but Monday.