Taste of Georgetown Sept. 22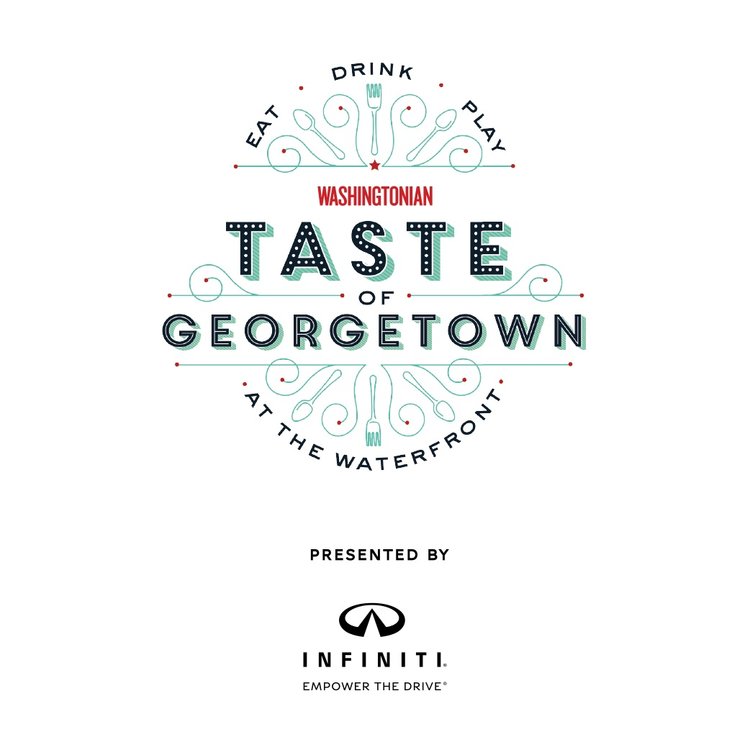 The 2019 Washingtonian Taste of Georgetown, presented by INFINITI, will be held on Sunday, September 22 from 11:00 am until 4:00 pm. It will be held on K Street between Wisconsin Avenue and Thomas Jefferson Street.
Washington, D.C.'s most anticipated epicurean festival will be celebrating its 26th year with creative tastes from more than 30 of the neighborhood's best restaurants along with beer and wine. This foodie event takes place in the heart of Georgetown, on K Street NW, between Wisconsin Avenue and Thomas Jefferson Street and along the scenic Georgetown Waterfront.
This longstanding event in Georgetown benefits the Georgetown Ministry Center's mission to support the homeless. The event began over 20 years ago by Grace Episcopal Church in Georgetown and its former Rector David Bird and member Robert Egger, who went on to found DC Central Kitchen.
Georgetown and Washingtonian invite you to Eat, Drink, Play with us at the Taste of Georgetown - the only opportunity to taste one's way through Georgetown in an afternoon! Taste of Georgetown 2019 will feature signature dishes from Georgetown's popular dining spots.
IS THIS EVENT DOG FRIENDLY? Yes!
ARE CHILDREN ALLOWED ? Yes, this event is family-friendly. We have a Kids' Corner tent with coloring and face painting, too! Please note there will be live music.
WHERE CAN I BUY TASTE TICKETS? Discounted tickets can be bought online here. Ticket packets will also be sold onsite at the Ticket Sales tents which will accept cash and credit. Pre-sale Taste tickets are sold in packs of 5, 8, & 11. Single tickets are not available. Tickets are non-refundable.
DO I NEED A TICKET TO ENTER TASTE OF GEORGETOWN? No, the event is free to enter.
DO I NEED TASTE TICKETS? Yes! One Taste Ticket is good for 1 food item, 1 beer or wine, 2 waters or soft drinks. You can only buy food and drinks using Taste Tickets. Food vendors and bars cannot accept payment other than a Taste Ticket. Retail vendors will be able to accept payment for their retail products onsite.
WHERE CAN I ENTER THE EVENT? Entrances to Taste of Georgetown will be located on the corners of K Street NW & Thomas Jefferson, K Street NW & Wisconsin Ave NW, and K Street NW & 31st Street NW.
*/
IS THIS EVENT BIKE FRIENDLY? No. Bicyclists traveling through the area will need to dismount and walk their bikes through the event, or alternatively, use the C & O Towpath or other route to connect from the Capital Crescent to the Rock Creek Trail.