Taste of Georgetown Oct. 3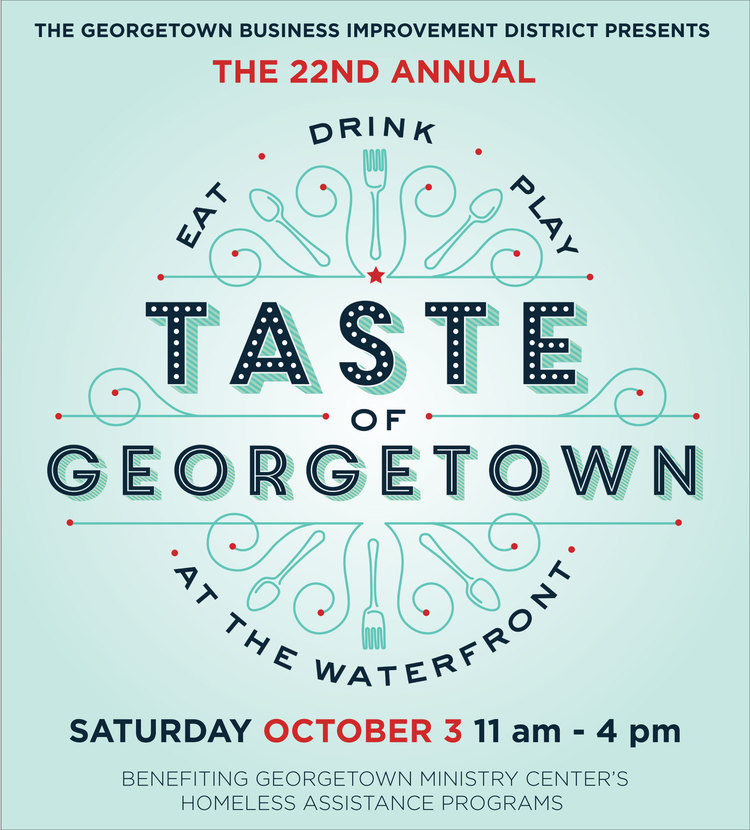 The annual Taste of Georgetown will celebrate its 22nd year on Saturday, October 3, 2015 from 11:00 am - 4:00 pm with creative tastes from over 30 of the neighborhood's best restaurants, as well as an expansive Craft Beer and Wine Garden.
This foodie event takes place in the heart of Georgetown, on K Street NW, between Wisconsin Avenue and Thomas Jefferson Street and along the scenic Georgetown Waterfront. This longstanding event in Georgetown is hosted by the Georgetown Business Improvement District (BID) and benefits the Georgetown Ministry Center's services supporting the homeless. The event began over 20 years ago by Grace Episcopal Church in Georgetown and its former Rector David Bird and member Robert Egger, who went on to found DC Central Kitchen.
Georgetown invites you to Eat, Drink, Play with us this October - the only opportunity to taste one's way through Georgetown in an afternoon! Taste of Georgetown 2015 will feature more than 60 signature dishes from over 30 popular Georgetown dining spots. Plus, enjoy the beautiful Georgetown Waterfront and family-friendly entertainment.
Click here for participating restaurants.