Tari times two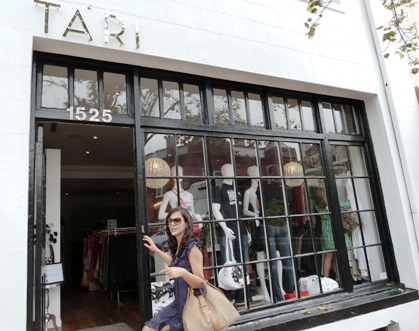 Managing a real estate development business, a couture consignment shop, and serving as architect and general contractor on T-Square, her new venture, is well, all in a day's work for Sara Mokhtari.
The inspiration for the name of her Georgetown boutique, Tari came from a dear friend Ari, now deceased. Touching her heart she said, "I wanted to keep him within me, and now his name is part of mine."
For this self-described design junkie, creating the logo for T-Square, the new corporate and private events space currently in construction above Tari, and selecting the perfect square Porcelenosa toilets, is great fun.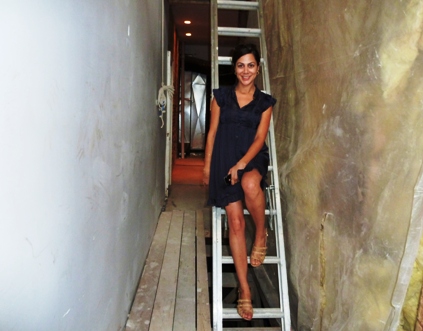 With plans for adding a shoe room and expanding the men's wear section, Sara explains, "I wanted in the first phase to open up the pop-up, and get it going." With a background in finance and money management this meant creating structure.
Quick to give credit, Sara said, "Soma Choudhury, a luxury branding and marketing specialist who runs her own company, Leela, helps launch new designers. She was so helpful connecting me with other boutiques. We get amazing stuff all the time."
Establishing an e-commerce website, marketing, and creating a great sales team ("keeping staff happy is key") came together quickly. Manager Maria Palacios used to run her own boutique in Miami, and Nya Gill, who has her own jewelry line, Mother of Men, recently came from Nanette Lepore.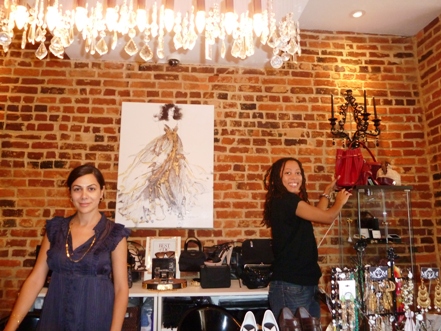 While Tari opened last November, the official grand launch party with T-Square is planned for later this fall.
"I love providing a service that makes everyone happy." Felipe Da Silva, who had seen them on his last visit, zooms right in to show his sister, Marcela a pair of Louboutins in her size.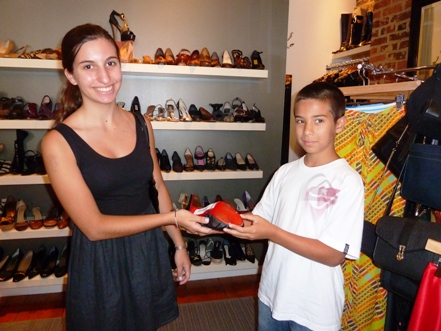 Despite construction challenges, always compounded when building in historic Georgetown, Sara is on track to have the entire project completed later this year.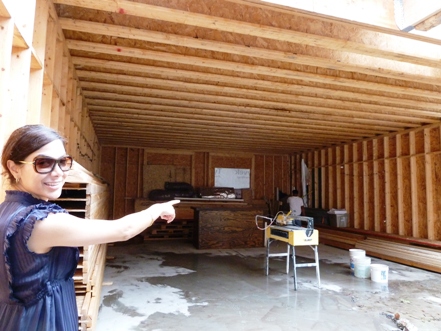 Of course, having friendly neighbors like Rashid Hassouni with an espresso machine helps. Tari's building abuts Puro Cafe, and her daily dose of soy lattes are always steaming hot.
Tari is at 1525 Wisconsin Avenue. Tel: 202.621.7500