TARI and T-square Celebrate Local Fashion with Windows Into DC: Cultural Couture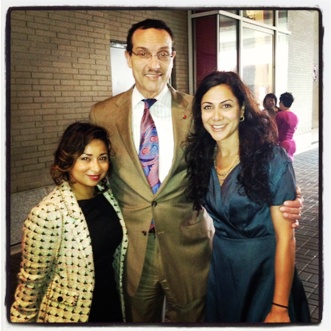 Wednesday was a big day for D.C. fashion. In the morning, Mayor Vincent Gray and Councilmember Jack Evans joined with the DC Commission on the Arts and Humanities at the Convention Center to unveil Windows Into DC: Cultural Couture, a new public art installation and fashion design initiative.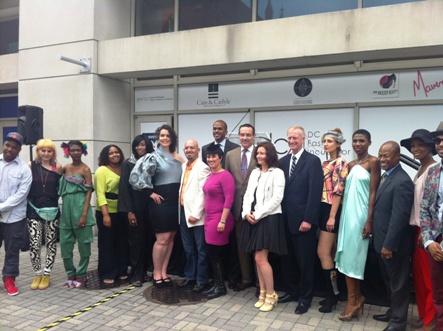 This citywide project provides educational and economic opportunities for emerging local designers and the community.
To showcase fashion as art and business, Cultural Couture created a visual narrative highlighting six distinctive D.C. neighborhoods along the N Street corridor, between 7th & 9th Streets, NW.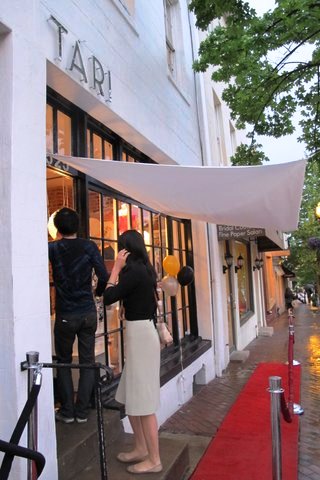 For TARI, the couture consignment boutique in Georgetown, Wednesday marked their official grand opening and expanded boutique space (including a special section for menswear) and newly completed community engagement space, T-square (above TARI retail).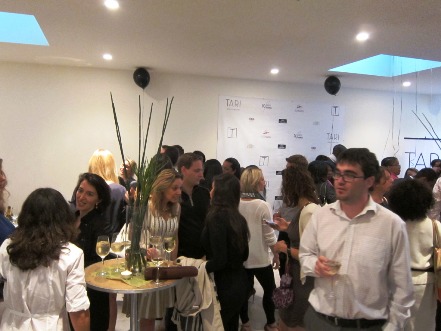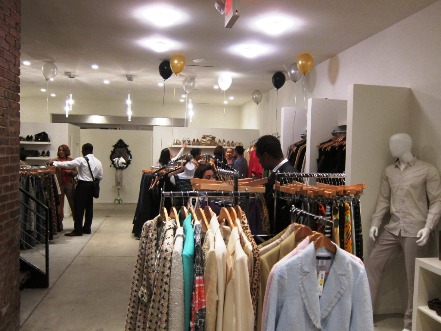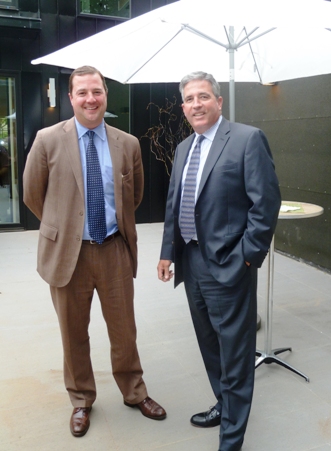 Echoing the message of the day, T-square's 2,800 loft was created for emerging, local designers to showcase and sell their work.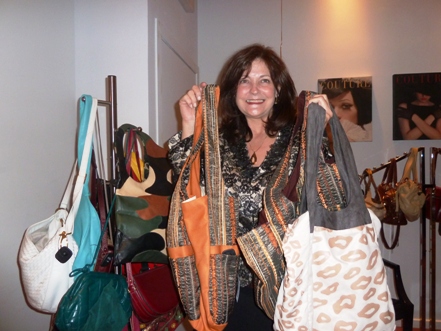 Owner, Sara Mokhtari greeted 200 invited guests who had braved a spring shower to enjoy hors d'oeuvres and cocktails by 42 Degree Catering. Friends and family perused TARI's stunning collection of new and vintage designer labels, while listening to tropical Latin beats by DJ Sonny Cheeba of Empresarios.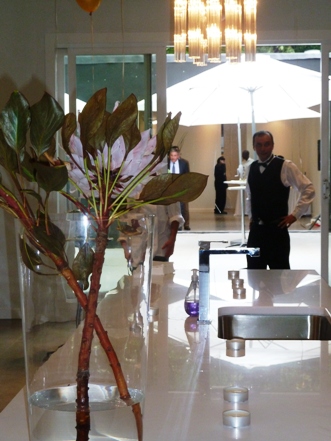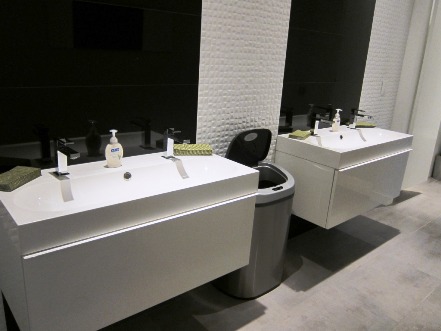 TARI is at 1525 Wisconsin Avenue.