Tante Sue, still travelling at the speed of light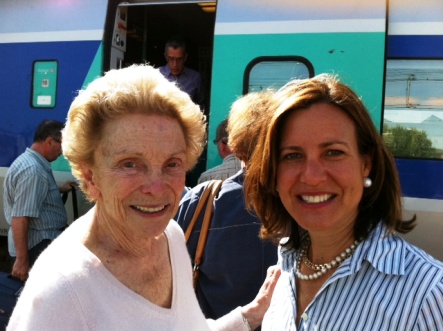 The voice on the phone was unmistakable.
"Where are you?" she asked.
"Down the road," I said. "I'll be there in an hour."
"Do you have lots of luggage?" she queried.
"Little more than a lunch box," I said.
"How clever of you," she laughed. "The door is unmarked. Next to the church. Just push it and come in."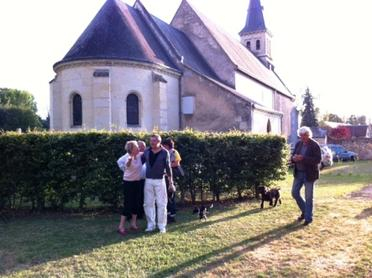 A cool sun dappled the sweet square in the middle of Montoire, her new home in the Loire Valley. All the shops were closed save a sleepy café that seemed to struggle to stay awake on this summer Sunday.
I hadn't seen ma tante in 20 years. The last time I was here I was 23, enrolled by her at the local French language institute and ensconced in the atelier apartment of her friends who owned an antiques gallery in a town near her home in the country.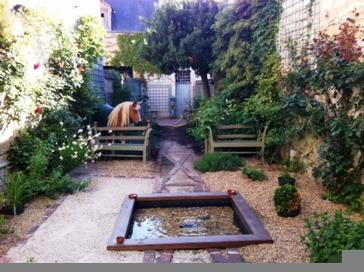 As I tapped lightly on the sun-drenched door, it slowly swung open to her smile. She was tinier than before, as if that were possible, wearing a soft pink sweater and an elegant silver choker.
After good intentions of cranberry juice, we were soon draining glasses of a light rosé, one of the dry and delightful local wines. It matched her sweater. I asked her if I could light a cigarette. "Of course!" she said. "We live dangerously here." The conversation galloped over news and continents, across time, personalities and escapades.
Sue was one of the first producers in American television in the late 1940s, then, still at a tender age, the young New Yorker packed a suitcase and moved to Paris. With her college French and no job, she sought advice and assistance from a friend from school days, Ben Bradlee, who was then the press attaché of the American Embassy. He offered logical counsel: "Go home." He didn't know Sue very well. She was quickly hired to write a column for the International Herald Tribune, then moved across the Channel to write the "Letter from London," followed by a two-year assignment in Rome.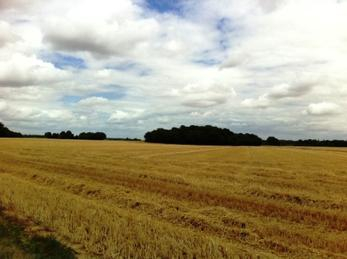 "Oui, Rome," she said. "I had a lovely apartment there." Sue always landed in the right spot, finding her way to interesting people and adventure. "Where did you get the courage?" I asked. She shook her head. "I never felt brave," she said. "I was just having fun, and you try to help the next person and things fall into place." When I was a little girl, Sue brought me tiny, elegant pocket diaries with all the dates in French. She nudged me to dress a little better when I went to school in Touraine. Sue could push hard, because she knew what it took to succeed, and she wanted me to get there, too.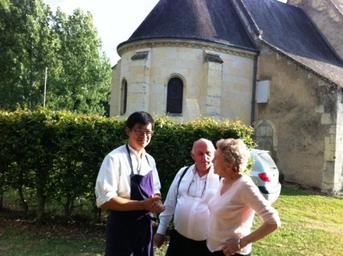 My life hasn't led like hers down a tree-lined drive to an elegant château and a life of people, music and art at the center of the cultural universe in this valley of castles, but Sue's graceful trailblazing and ever-present confidence always made me feel I could land almost any place -- and make it. As an apricot sun drifted among cottony clouds into the evening, Sue slid into the driver's seat of her miniature car and sped me down the road to dinner at a new Asian-fusion restaurant in an unmarked stone rectory next to a church. Endless yellow hay fields whizzed by, broken only by the occasional tic-tac-toe of narrow black roads.
We zoomed passed the restaurant a few times before making the right turn. "Ah ha," Sue said. "The restaurant is very good but hard to find. They just opened Friday. So we have to help them, n'est-ce pas?"