Takes a Village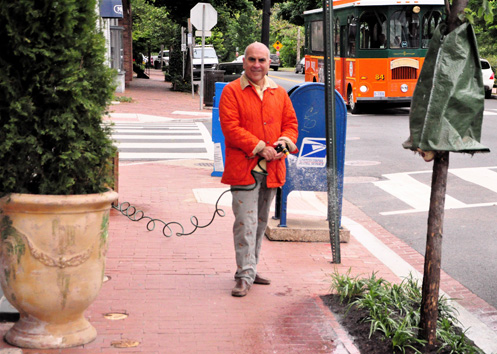 Living in Georgetown can have its
Image
drawbacks: limited parking, occasional crime, squabbles with neighbors over property lines, fence heights, or tree limbs.
But every once in a while, you see something that reminds you of why you live here.
Last year, when my car was broken into while I was out of town, a bunch of neighbors helped gather my stuff and tape up my car window. They called me on my cell and emailed me, telling me not to worry while I was on vacation.
Another time, when my beloved Angus decided to venture up to Montrose Park WITHOUT me, Georgetowners came to my--and his--rescue. He wasn't wearing a dog tag at the time (one is now boldly displayed), but some fellow neighbors and dog owners recognized him and called me. I have never been more grateful to live in this village, where it sometimes takes a village.
Image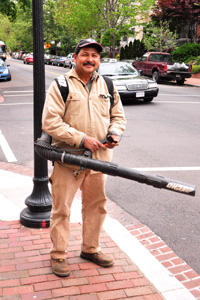 So yesterday, as I was chatting up Jean Pierre Safarati, of Jean Pierre Antiques, I noticed a slew of landscapers, armed with mulch and leaf blowers, sprucing up the 2600 block of P Street. I asked Jean Pierre about the clean-up.
"It's all because of Eileen McGrath," he told me. Seems Eileen, who works with Washington Fine Properties, came up with the idea of a community cleanup on her block across from Rose Park.
"In a time when most folks don't even take the time to greet one another, our little block of P Street has such a strong community spirit," she said. This year, she and her neighbors spearheaded a cleanup for Earth Day. She, with help from fellow neighbor Jill White, gathered money from neighbors and hired a landscaper to spruce up the block, specifically focusing on the tree boxes.
Eileen told her boss, Dana Landry, at Washington Fine Properties about the idea. His firm footed the bill this week to clean up the more commercial block of 2600 P Street where WFP has offices.
"Such nice people," Jean Pierre said of the cleanup. "Now we just need to keep these watered."
Image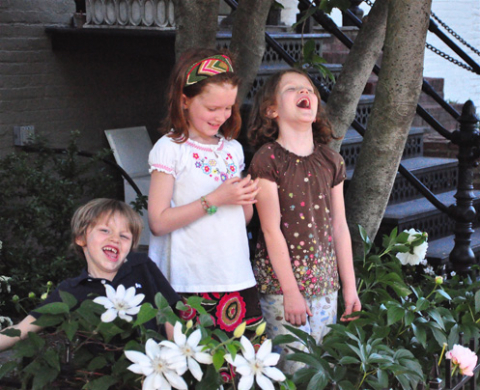 The kids know a great day -- a great village -- when they see it