Take this ethics bill...and improve it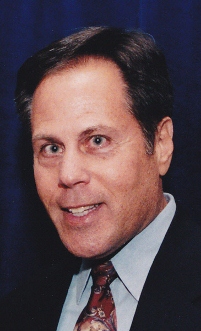 After a reading the ethics bill "Board of Ethics and Government Accountability Establishment and Comprehensive Ethics Reform Amendment Act of 2011" introduced by Ward 4 Councilmember Muriel Bowser, I have many questions.
One of the biggest problems with the bill concerns why councilmembers would still be allowed to collect money for what are euphemistically called Constituent Service Funds but in reality are personal slush funds. The bill cuts these back from $80,000 to $40,000, but we should ask why are they allowed at all? Among other problems, these funds give councilmembers an unfair advantage over any challenger as they can literally buy votes from constituents with donations to individuals from these funds.
I would question why the Council isn't forced to go on the record regarding a nomination to this Board? Section 202 (2) states, "Within 45 calendar days of the effective date of this act a nomination shall be submitted to the Council for a 45-day period of review, excluding days of Council recess. If the Council does not approve or disapprove the nomination by resolution within this 30-day review period, the nomination shall be deemed disapproved."
Is it a 30 or 45 day review period and why should they not have to vote to disapprove a nomination and go on record doing so? Then it states, The Mayor shall, from time to time, designate the Chairman of the Board.
Either he always designates the Chair or not.
How large does the staff of this new board need to be to accomplish their directives? Someone needs to think about this and look at comparable organizations around the nation.
Other concerns with this bill are the low fines and lack of specificity for penalties for infractions of the rules. At one point the bill states that aggregate fines for certain infractions can't exceed $5,000. Who can pay these fines? Are they just another charge to a councilmember's campaign committee? There appears to be no set fines for not abiding by the new regulations for transition committees, inaugural committees etc. If the fines aren't large enough, they will have very little meaning.
There is a saying "Half a loaf is better than none." In this case I don't think that's true. If we allow the Council to pass an ethics bill with only half a loaf and then pat itself on the back for a job well done, we are giving them a pass. We need to hold their feet to the fire and demand that any ethics bill have real teeth and is strong enough to curb the sleazy practices that some councilmembers are guilty of. In the long run, every elected official in the District is tainted.
The people of the District deserve an open an honest government. While I personally believe that we aren't necessarily any better or worse than governments around the nation, we now have the opportunity to set an example on how to run a clean, honest, open government.
Let's pass a bill that others can emulate for its comprehensiveness, not for its loopholes.
By Peter D. Rosenstein