Take Care in Georgetown
"We were enthralled. The space, the natural light we weren't able to find it anywhere else in the city." That's what initially drew Take Care founder Becky Waddell to Georgetown, specifically to 1338 Wisconsin Avenue across from the old Georgetown Theater. Open since last week, the shop is a most welcome locally owned business addition to the neighborhood.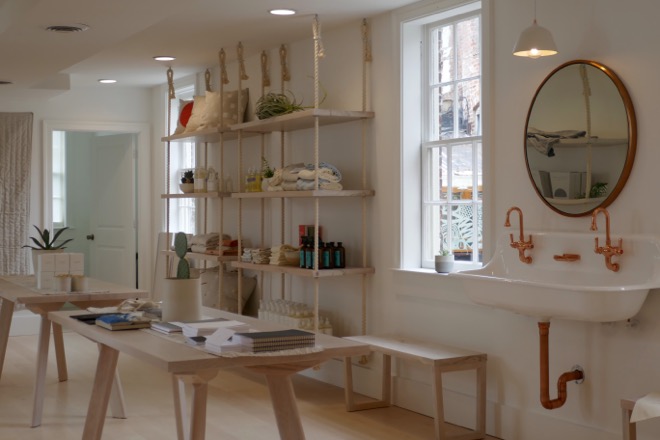 Take Care offers a carefully curated collection of small-batch brands for the skin, face, body and hair, perfume and makeup, leisure wear and lifestyle goods, all natural, and mostly hand made in the USA.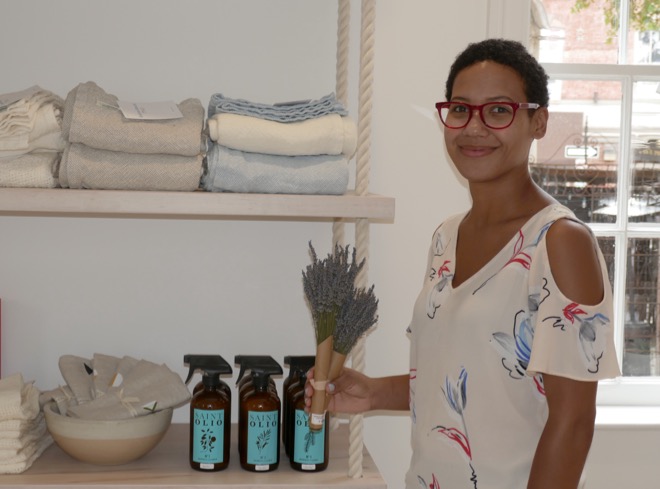 "Made with loving care by our brand founders," adds Waddell. "Our collections are primarily vegan with a small number of exceptions for beeswax and honey. We do not sell products containing carmine, animal milk or other animal derivatives."
Waddell grew up in the desert southwest of Arizona and attended graduate school in rural Oregon where she was inspired by nature.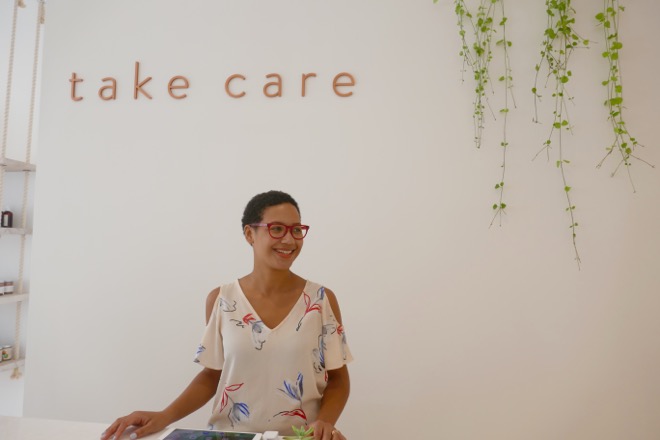 The shop's interior palette of bleached wood, white and verdant is the natural environment for what store manager Taylor Ray invites customers to do, "Take time to indulge yourself, take care of yourself."