Take a cabana break at Puro Café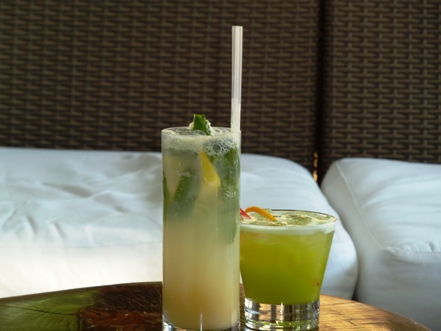 You've been coming to Puro Café for the aromatic coffees, flatbread sandwiches, brunch, and Parisian sweets …. Now, experience the garden.
Relax under the shade of the billowing umbrellas. Cool off with exclusive Puro cocktails and linger ... Happy hour prices are from 4:00 to 8:00 pm Tuesday through Friday: $6 drinks, $20 five beers and $20 pitchers.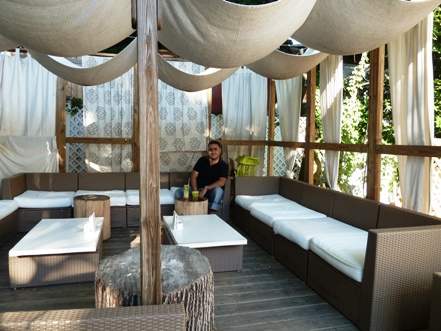 Puro Café is located at 1529 Wisconsin Avenue. Tel: 202.782.1937
Pictured above are two of many exclusive Puro cocktails: The Slipper with Midori Melon brandy and fresh lemon juice, and Sunset Tea with Puro mint and ginger tea, sweet and sour mix, and Absolut Wild Tea.