Tai Chi's Breathtaking & Bewildering Body & Brain Benefits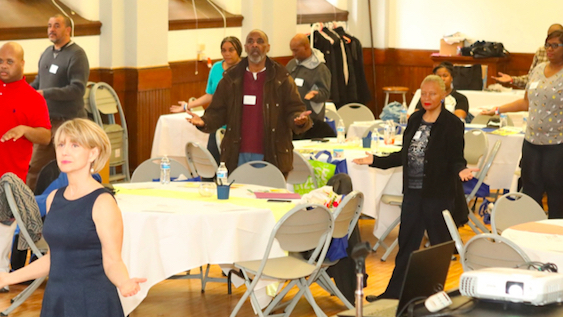 When a study found tai chi increased bone mass and muscle strength, I had to learn more. Was everything scientifically established so far about improving bone and muscle unnecessary? No protein? No impactful exercise? No Calcium or Vitamin D? No hormone changes or medications? How could this easy, gentle series of martial arts movements - involving none of these factors - improve muscle and bone?
Tai Chi, a Chinese martial art, is a centuries-old mind and body practice. Tai chi is a combination of movement, breathing, attention, visualization, and rich psychosocial interactions with teachers and other students, according to Harvard Magazine. It is so easy and gentle, anyone can do it. Yet its benefits are vast; some so impressive - even counterintuitive - I had to research the science to believe it. After reviewing the studies, I've added tai chi to the multi-faceted arsenal of my health-boosting behavior-change programs.
In one of its publications, Harvard calls Tai Chi, known as "meditation in motion," "medication in motion." Tai Chi provides a host of benefits, including...
Increasing bone and muscle health: After 12 weeks of Tai Chi, postmenopausal, osteopenic women experienced improved muscular strenth and increased bone health. Tai chi apparently reduces the natural age-related oxidative damage that causes bone and muscle breakdown. The results were even stronger when the subjects drank green tea (assuming other age-related changes such as gray hair and wrinkles, too),
Increasing balance and stability in older people, leading to decreased falling (in one study, a forty percent reduction) and fear of falling, even helping people with mild to moderate Parkinson's Disease,
Reducing pain caused by knee osteoarthritis, fibromyalgia, back pain, and perhaps neck pain,
Enhancing ability to reason, plan, remember, and solve problems in older people, even those showng signs of mild cognitive impairment and dementia,
Improving quality of life and mood in people with heart failure, and improved ability to exercise in people who experienced a heart attack, thus an effective cardiac rehabilitation exercise,
Increasing immune response, improving life for people with chronic health problems,
Reducing stress and its inflammatory response.
I start many of my "Nutrition, Health and Wellness" classses with Tai Chi. In the photo above, I'm leading a community class sponsored by AmeriHealth Caritas DC, hosted by Lyndia Grant of Lyndia Grant and Associates, LLC held at Trinity College in NE Washington, DC.