A Synonym for the D.C. Democratic State Committee: Dysfunctional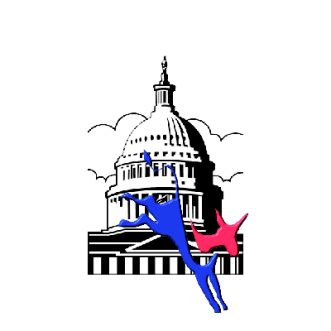 Many have asked what the purpose of the D.C. Democratic State Committee is. In a city that is so overwhelmingly Democratic it has very little to do and they prove time and time again that even with little to do they can't do it well.
They no longer appear to have an annual Kennedys-King dinner which may be a blessing as at one a few years ago there were so many mistakes in the program that it was embarrassing for them to hand it out. A number of years ago they printed a poster to support Democratic candidates in the District and misspelled the name of our delegate to Congress. In 2008 they got into trouble for how they raised and accounted for the money to cover their expenses at the convention.
Often considered their prime reason for existence in D.C. is handling the quadrennial selection of delegates to the Democratic National Convention. The District of Columbia in 2012 will get 39 delegates and 2 alternates to the convention but most of those slots are filled by DNC party officials or DC elected officials. This year there are only 13 delegates and one alternate who will be determined by a vote at a caucus on March 3rd. But if you try to get information on the caucus as late as Tuesday morning by going to the State Committee website you would think that they are doing everything possible to hide the event from the public.
I was told that they recently developed a new website. But Google the D.C. Democratic State Committee and it takes you to their old site which is still functioning. If you wade through all the information on that site you finally come across the fact that the March 3rd Caucus will be held at the D.C. Convention Center. WRONG!
Then call someone and find their new site and on the home page you find a listing of the approved candidates for delegate but still no location for the Caucus. The candidates are listed by the two Congressional Districts which D.C. is split into for the purpose of selecting delegates. Funny since we don't even have one voting member in Congress.
Be that as it may, Wards 1, 2, 6, and 8 make up District #1 and Wards 3, 4, 5 and 7 make up District #2. But on the home page you find the list of candidates but don't see which Wards make up which District. If you read through every document on the site you will eventually find that the caucus is actually being held at University of the District of Columbia (UDC) from 10:00 am to 2:00 pm. But they don't tell you in which building, or give the courtesy of giving directions to UDC. They don't mention that after 11:00 am you can just stop by and vote and don't have to stay for the whole caucus. Or that there is actually an opportunity for those that celebrate their Sabbath on Saturday or who may be out of town to vote on Thursday at a different site after calling to make an appointment.
Just wait to hear the moaning after it is all over about how surprised they are that so few Democrats turned out to vote. The time has come to either remake the DC Democratic State Committee into a functioning organization if people still believe it has a purpose, or have the Democratic National Committee just take it over.