From the Swiss Alps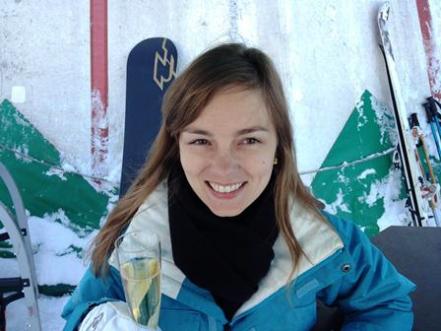 Being from Switzerland, with family still in both Geneva and Bern, I am fortunate enough to travel back a few times a year, including during the end of year holidays … and for a fabulous week of skiing between Christmas and New Year's. For the past few years, I have been coming to Kleine Scheidegg, my personal favorite, but Switzerland is known for numerous fabulous ski stations. Here are some of the best, for your 2013 holiday travel plans!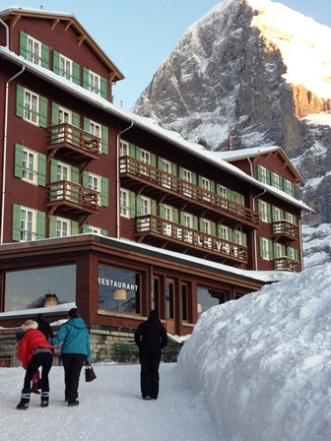 1. My personal favorite: Kleine Scheidegg, at the bottom of the Junfraujoch. This ski station is tiny – there is only a train station, one hotel (the Bellevue des Alpes), one ski shop (owned by the wonderful Tony Wyss), and two places for a drink for apres-ski. The skiing is amazing because the altitude is high enough for it to (almost) always be sunny, and for there to (almost) always be snow. The hotel is amazing in the most cozy and old-fashioned way. Indeed, until last year there was no internet anywhere (there is now wi-fi in the lobby, which works very sporadically). There are no TVs or radios in the rooms, so rest and quiet are forced on you. In our day and age of over-connectedness, this feels really peaceful.
2. The most beautiful mountain : Zermatt. While we can argue all day about which Swiss mountain is more gorgeous, most people will eventually agree on Zermatt. The mountain towering over this town, Le Cervin, is truly magestic, and seeing the sun rise over its peak one of my most favorite skiing memories. As is the case for Kleine Scheidegg, one can only travel to Zermatt by train, no cars are allowed, which contributes to the town's old-fashioned appeal.
3. The most luxurious ski resort : Gstaad. This is the most expensive and most luxurious ski station in Switzerland. The Gstaad Palace Hotel, a five-star property, is the go-to place, with amazing views of the Swiss Alps. The only downside to Gstaad is that as the altitude is on the low side, the snow can be minimal at times.
4. The most traditional destination: St. Moritz. In the Engadin part of Switzerland, St. Moritz is perhaps the most traditional Swiss ski destination. Another reason to go there, the Suvretta House five-star hotel, which just underwent a comprehensive renovation.
5. The most young and hip destination: Verbier. I have spent many a New Year's Eve in Verbier, more for the ambiance, people, and fun, than for the skiing. The skiing is also amazing, however. Part of the "Quatre Vallees," this area offers 410 kilometers of ski slopes, and 89 lifts. The possibilities are endless…