Sweetgreen Sprouts Up Outside Georgetown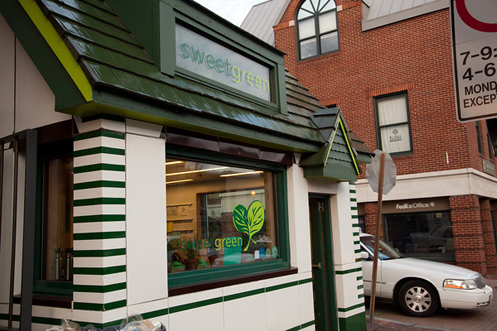 What's leafy and green and growing like topsy? Sweetgreen, the rapidly expanding "fast-casual" brainchild of Georgetown University graduates Nicolas Jammet, Jonathan Neman and Nathaniel Ru. In just a few years have opened three -- soon to be four -- restaurants across the city.
Sweetgreen restaurants offer a variety of fresh,
Image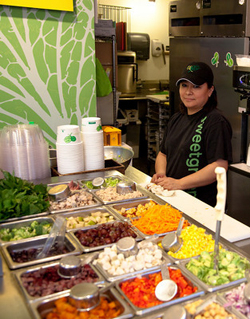 deliciously healthy ingredients that you make into a meal -- goat cheese/winter veggies quinoa, deconstructed avocado/grilled chicken "Guacamole Greens," the mesclun/hearts of palm/wasabi peas for example. Customers are invited to make their own salad or choose one of the Sweetgreen signature salads and to finish up with tart frozen yogurt with fruit and crunch toppings.
Sweetgreen first opened at 3333 M Street NW, followed by restaurants in Dupont Circle and Bethesda. Their new restaurant is located in Washington's "Georgetown to the East," Logan Circle, at 1471 P St NW across from Whole Foods. Expect to see Sweetgreen restaurants sprouting up throughout the east coast in the near future.
Megan Harrington co-authored this post