The Sweet Magic of Michel Richard
Award-winning chef, Michel Richard died August 13, 2016 at Sibley Memorial Hospital in Washington, DC. According to his publicist, Mel Davis, Richard died of complications of a stroke. He is survived by his wife Laurence and their six children. He was 68.
To the world, he was an innovative French chef who transformed American palates. Washingtonians knew him best as Citronelle and Central's master chef/restaurateur but first he was Michel Richard, teenage master pastry chef from Brittany.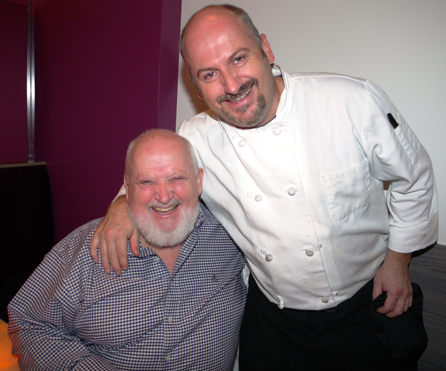 While regularly indulging his sweet tooth with a chocolate éclair from the town's patisserie shop, Richard often stopped to admire a local painter's technique outside the nearby church. As Richard explained, "With its Catholic traditions, in France the patisserie shops are always near the churches. For Christmas, Easter, Name Days, these are all special occasions to buy desserts." It was there Richard developed a life-long love of painting (starting with Impressionists Monet and Van Gogh), and he soon began drawing ocean scenes that reminded him of Guingamp, the seaside village where he was born.
With a repertoire (learned from his mother) that included crepes and cooked rabbit (which he killed himself) prepared for his four siblings, by age fourteen, Michel began apprenticing in a restaurant-run patisserie in Champagne, where he perfected pastry creams, puff pastry and his beloved éclairs. From there, to Paris, Richard was soon working for master pastry chef Gaston Lenotre, and to whom he dedicates "Sweet Magic."
Richard enjoyed a brief stint as starving artist "painting near Montmartre, but not selling much" after serving as a chef in the French Army. Soon he was offered an opportunity to come to the United States.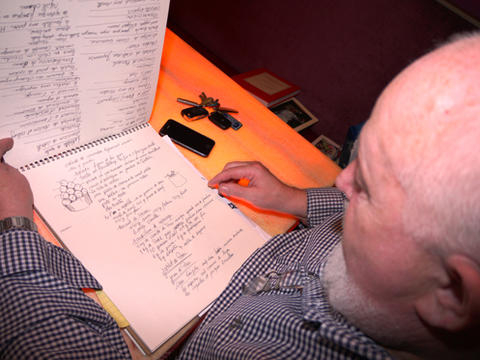 After opening eateries in New York and Santa Fe, he opened his own Michel Richard patisserie in Los Angeles in 1977. He opened Citrus in 1987, the restaurant that put Michel Richard on the culinary map. The year it opened, the eatery was voted The Best Restaurant in the United States by Traveler's magazine. In 1988, Michel Richard was inducted into the James Beard Foundation's "Who's Who" in American Food and Wine. A long list of awards and honors followed.
One of the first things Richard discovered here, "Americans are more inclined to bake at home than the French. Yes, the French always have Camembert after dinner ... and baguettes with butter in the morning dunked in café au lait. But the regular baking of cakes and cookies and pies, that's American."
Butter, sugar, flour, water, cream, eggs and chocolate, all of the very best quality, these are the ingredients of Michel Richard's famed baking. Toss in a few things he learned to love about America: the microwave oven ("my favorite toy"), brown sugar, maple syrup, chocolate chip cookies, and honey. "And not the kind of honey my grandma drizzled on my baguette when I was three." He laughed, "I put the bread under the table where it stuck like glue."
In 2010, with the help of long-time friend and noted food critic, Peter Kaminsky, Richard published Sweet Magic, the playful tale of the boy who would (always) be chef, complete with instructions on preparing French classic desserts like Buche de Noel along with some personal inventions including "Floating Islands with Melted Chocolate Morsels."
He tempted us to believe life IS just a bowl of Cherry ... Clafouti.
Thanks for the sweet magic, Michel.