Sweet Long Red Peppers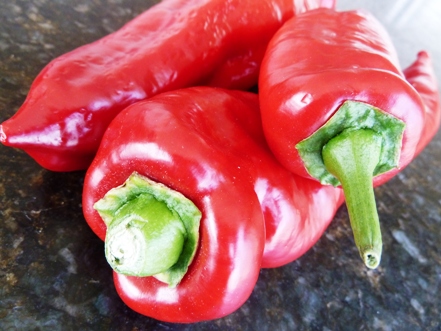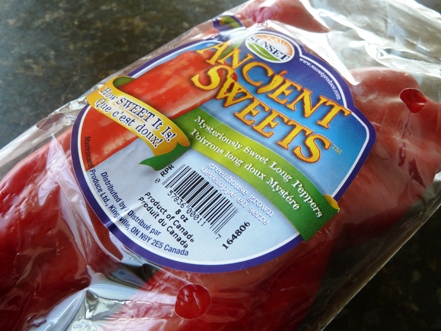 Not as sexy as the ones that posed for Edward Weston, but these may be the sweetest, crunchiest, most delicious red peppers on the planet.
With 46 calories for two (about 8 ounces), containing 94% of your daily recommended requirement of calcium and 318% of Vitmain C, even if they didn't taste so good, you'd give them a try.
Packaged two per resealable bag, these long red "Ancient Sweets" by Sunset are available at the Georgetown Whole Foods.
You can slice and add to a salad or sauté, but I like them best just the way Sunset 'made' them. Cut off the stem, empty the seeds, rinse and go.
Image