Sweet Hope is a sweet affair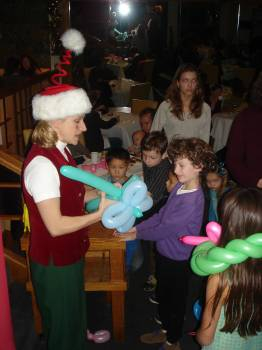 As we start to near the holidays, it's easy to forget what this season is all about. Fortunately, Michel Richard Citronelle reminded us on Saturday with their 10th annual Sweet Hope party. The price of admission was one unwrapped toy that was soon boxed up, sent and distributed amongst the children at the St. Jude Children's Research Hospital. Stuffed animals, games, and toy cars were piled high as guests walked in, ready to make the season a little brighter for children in need of a little cheering.
Guests certainly did not leave empty handed as the pastry team of Citronelle whipped up some fantastic creations for everyone to enjoy. Among the favorite was the vanilla cream puff topped with M&M's, but the dessert bar truly had something for everyone. Chocolate bars, carrot cake cupcakes, apple tarts, cookies, and Napoleon bars lined the tables.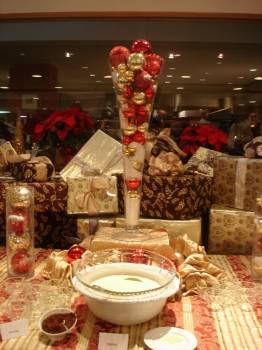 The eggnog and hot chocolate stations put a fun twist on a holiday tradition as you could add any toppings including chocolate shavings, marshmallows, and peppermint sticks.
The perfect end to the afternoon was watching all the toys being put into cars and driven away to their new homes.
For more information on St. Jude Children's Hospital visit their website.