A sweet affair at Betsey Johnson on Georgetown's FNO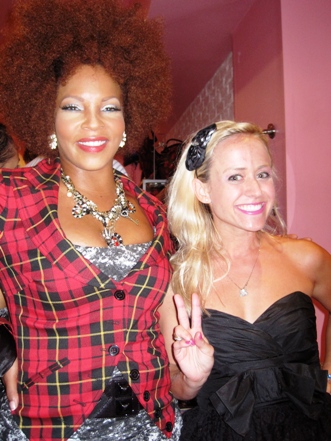 Georgetown's Fashion Night Out (FNO) would not be complete without Betsey Johnson. This year is no exception. The store on M Street was buzzing all night. From the moment guests walked in they were happily overwhelmed by the bright lights, pink décor, and live models complete in Betsey Johnson apparel. Guests enjoyed cocktails, browsed clothes and accessories, took pictures, mixed and mingled and enjoyed each other's company.
The Betsey Johnson store featured a Candyland party with sweets from the National Confectioner's Association as well as Skinnygirl cocktails by Potomac Wines & Spirits. During the evening, a signature Betsey Johnson tote bag was raffled off.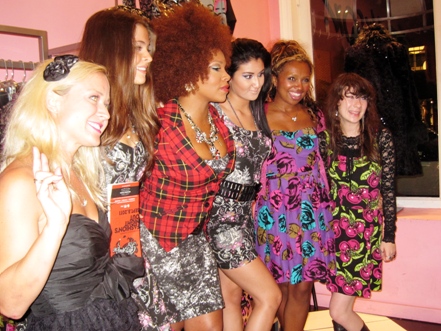 Jenny Zinn, manager of the Georgetown location, hosted the evening and was thrilled to see so many faces, new and old. In attendance at the event was Marie 'Free' Wright, co-host on the Big Tigger Morning Show on WPGC 95.5. Her show airs Monday - Friday, 6:00 – 10:00 am.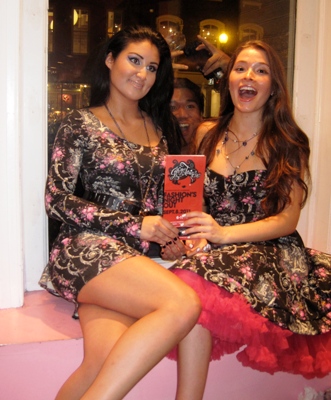 FNO is sponsored by the Georgetown Business Improvement District along with the 2011 FNO Host Committee. 100% of the proceeds benefit Labels for Love.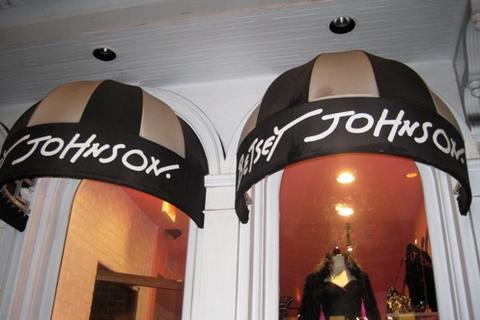 Betsey Johnson is located at 3029 M Street. Tel: 202.338.4090