Swedish Quintet Jaerv Performs at House of Sweden Sept.5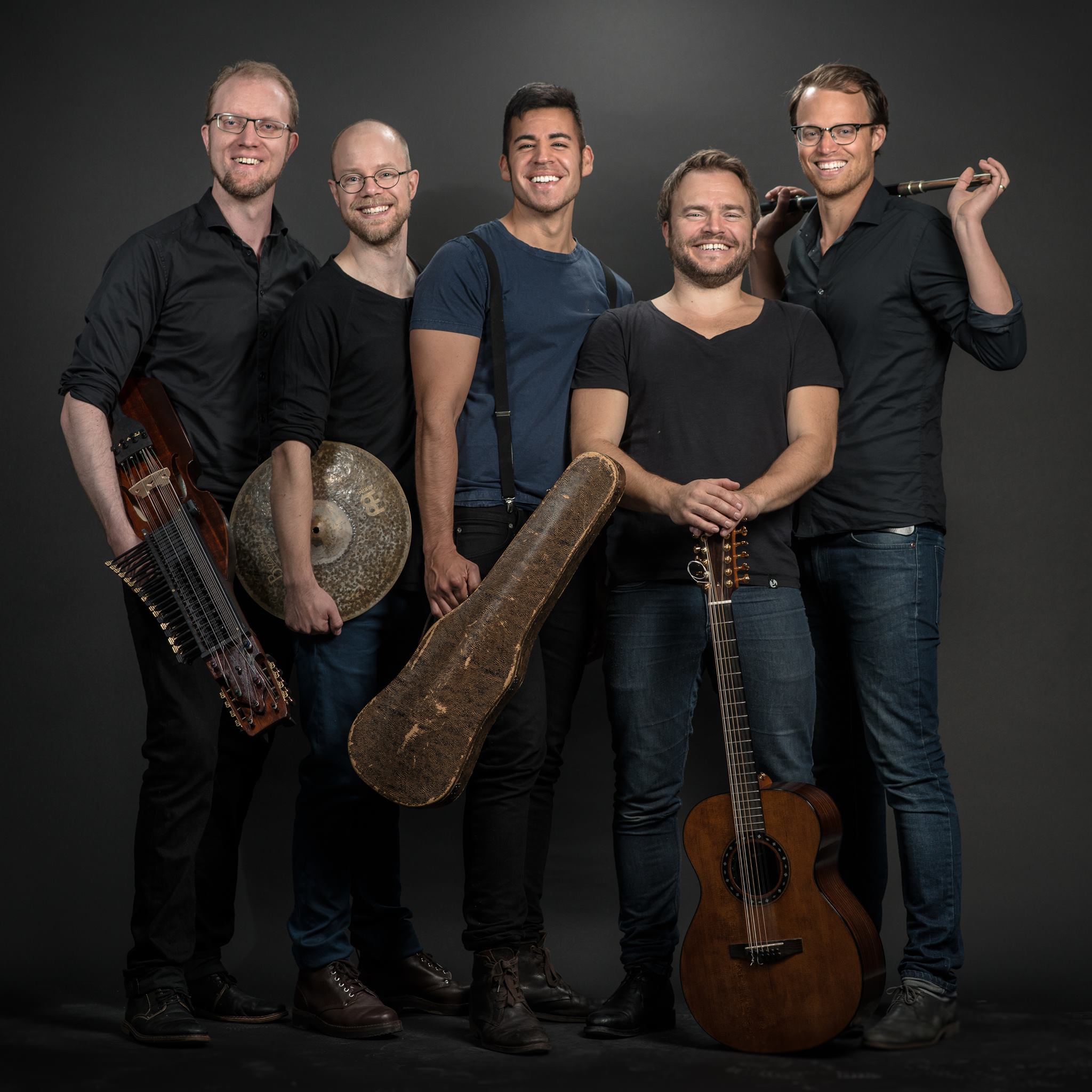 The award-winning Swedish quintet Jaerv is performing in House of Sweden on Tuesday, September 5th.
Jaerv presents an extroverted, vigorous and heartfelt folk music with influences from both jazz and pop music. Together, the five members have created a homogeneous, vivid sound which has established Jaerv on the folk music scene as well as in many other forums. Rooted in several different musical traditions, Jaerv offers a varied stage performance where vocal, five-voiced tunes blend in with energetic dances and free improvisations. Jaerv is an internationally well known act and has toured the U.S., Japan, Spain, Scotland, Ireland, Finland and Norway among other countries. Their discography includes Inrikes (2009), Vol 2 (2014) and the brand new and critically acclaimed album Under den linden (2016).
Joel Hagen: Flute, whistles, soprano saxophone, EWI, vocals
Anders Bergsten: Double bass, keyfiddle, vocals
Harald Nilsson: Guitars, vocals
Markus Gustavsson: Fiddle, lead vocals
Tobias Hedlund: Percussion
Doors open at 6:30 pm. Concert starts at 7:00 pm.
To register for this free concert, click here.
House of Sweden is located at 2900 K Street in Georgetown.