Support Book Hill Park Oct. 7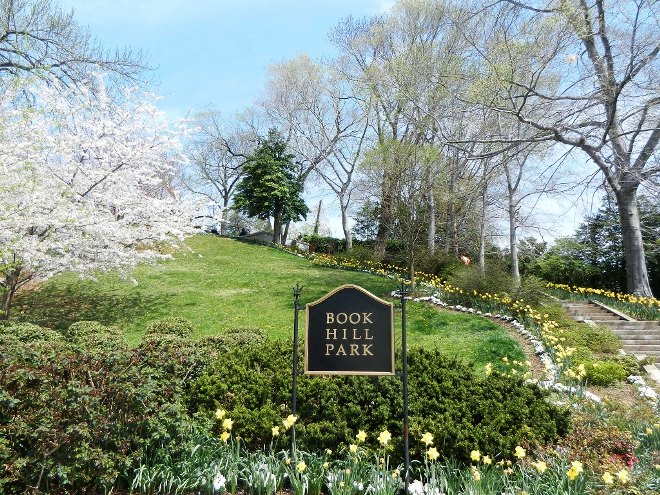 Celebrate Georgetown's historic Book Hill Park (founde din 1871) on Wednesday, October 7th and support the replacement of the benches and landscaping of the upper tier circle. Mike and Cheryl Naeve of 1692 31st Street will host the celebration with the Friends of Book Hill Park Board.
The Friends of Book Hill Park is a volunteer organization founded in 2000 by Ed Thomson and Julia Diaz Asper when they determined that the DC Department of Parks and Recreation was unable to restore and maintain the park. The Friends of Book Hill Park became the guardian of the park, and over the years, has made numerous structural, masonry and landscaping improvements.
All proceeds from this event will directly assist in the preservation and maintenance of this glorious park in the heart of Georgetown.
Individual tickets $150, Friend level $500 includes two tickets, Sponsor level $1000 includes 4 tickets, Benefactor level $2500 includes six tickets, Donor Patron level $5000 includes eight tickets and engraved name plaque on a bench.
Please make donations to the Friends of Book Hill Park and send to 3219 Reservoir Rd. NW. Questions to Julia Diaz Asper 202.333.0077