Sunday Concerts at The Phillips Collection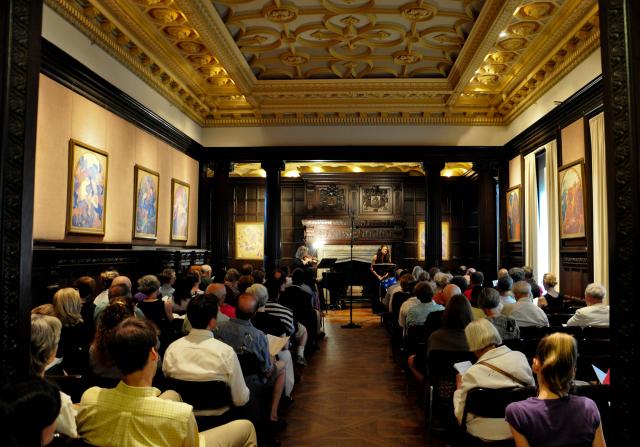 The Sunday Concerts at the Phillips are the longest continuously running series in Washington, DC. Put together by Duncan Phillips's assistant Elmira Bier, who served as the first Director of Music at The Phillips Collection, this series has run for over 75 years. The performances regularly feature celebrated domestic and international performers, pieces from classic to living composers, and an astonishing amount of debuts and premiers. Performers range from established, well-regarded artists to promising young musicians.
The series runs each Sunday from October through May, and performances take place in the beautiful Music Room. The art hanging on the walls of the Music Room is regularly curated to fit with the themes of each concert. The setting of music performances not only within a museum but in a room specifically designed to contain music with art adds to the signature aspects of Phillips Music.
*/
Performances begin promptly at 4:00 pm unless otherwise noted. General admission seating is first-come, first-served beginning 45 minutes prior to concert start time. Tickets are $40, $20 for members and students with ID; museum admission for that day is included. Only two tickets can be purchased at membership price for each member. Advance reservations are strongly recommended.
The Phillips Collection is located at 1600 21st Street NW.