Summer's Last Sigh: Greek Salad with Heirloom Tomatoes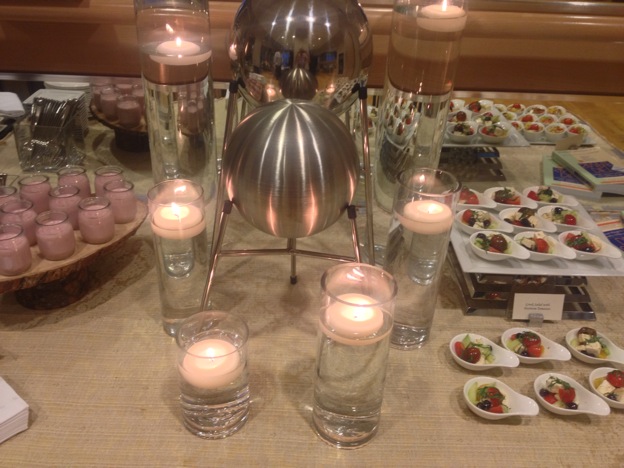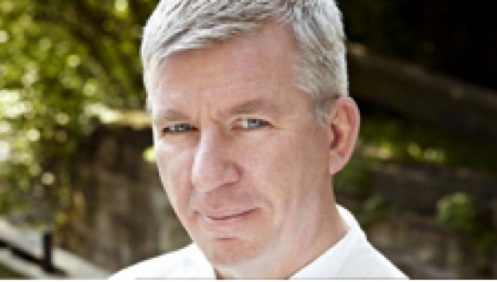 Don't say good-bye to summer yet. There is still plenty of summer's most lovely seasonal produce, particulary heirloom tomatoes - my favorite - to entertain with, as evidenced by Four Seasons' beautifully prepared Greek Salad with Heirloom Tomatoes, and other recipes from Diet Simple Farm to Table Recipes. My recipes were uniquely and beautifully interpreted by the Four Seasons Hotel Executive Chef Douglas Anderson for my presentation, "Four Steps For Strengthening Muscle and Bone - Some Surprises!" exclusively for Four Seasons Health Club members.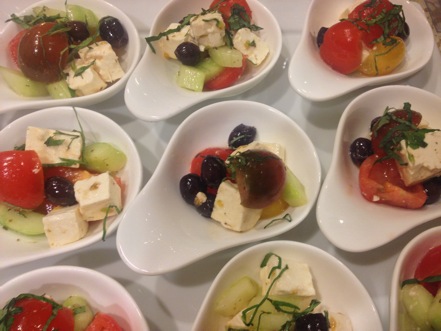 Every vegetable in the recipe - the tomatoes, cucumbers, peppers, sweet onions, and garlic - can be found at the local Farmers Markets at Rose Park on Wednesday or Dupont Circle on Sunday or any other Fresh Farm Market locations. The possibilities are endless! This is a naturally vegetarian recipe. But for the meat lovers, it's great with grilled chicken or seafood on the side.
"Katherine's Market Recipe," is designed to be delicious, easy, quick, family-friendly, nutritious (heart-healthy & diabetes-friendly), and to highlight produce found at our local Farmers Markets this week. At your Farmers Market, you'll find produce picked at peak ripeness, which means maximum flavor, texture and nutrition. You're also helping save the environment when you buy at your Farmers Market. Here's how ...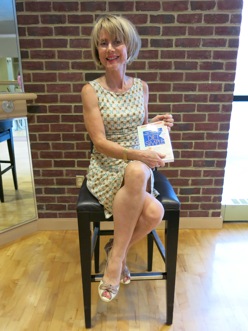 Greek Salad with Heirloom Tomatoes By Katherine Tallmadge, M.A., R.D.From "Diet Simple Farm to Table Recipes: 50 New Reasons to Cook in Season!"
8 servings
Ingredients:
Vinaigrette: 2 Tablespoons Freshly Harvested Extra Virgin Olive Oil (All Things Olive) 2 Tablespoons Freshly Squeezed Lemon Juice (1 Lemon) 1 Tablespoon Chopped Fresh Oregano or Basil (or 1 tsp dried) 1 Clove Garlic, Minced (optional) Salt and Pepper to Taste (Salt is not necessary with the cheese and olives) Vegetables: 2 cucumbers, peeled, seeded and sliced into a half-moon shape 1 onion, peeled and chopped coarsely 1 medium yellow, purple or green bell pepper, cored, seeded, chopped into large bite-size pieces 1 cup pitted Kalamata or other Greek Olives 4 Heirloom Tomatoes, quartered, and cut into large, bite-size pieces
4 ounces Feta or Goat Cheese, broken into small bits
Instructions:
Combine the vinaigrette ingredients in a large salad bowl and whisk until blended. Add the cucumbers, onion, pepper, and olives and toss into vinaigrette. Let sit for twenty minutes to marinate. Add the heirloom tomatoes and cheese when ready to serve.
Tomatoes are one of the "superfoods." Men who consumed 10 or more servings of tomato products a week had a 35% decrease in risk of prostate cancer relative to those who consumed 1.5 servings or fewer per week. This is largely attributed to "lycopene" in the tomatoes, which is also in other red fruits such as watermelon, pink grapefruit and guava. Men with lycopene levels in the top 20% had a 46% decrease in risk of heart attack compared to those in the bottom 20%. Lycopene is a potent scavenger of gene-damaging free radicals. But don't expect to get it from a supplement. You must eat the tomato as you need the whole food to receive the benefits! Here's an explanation...
Lycopene (Red fruits such as tomatoes, watermelon, guava): Many studies have shown that lycopene-rich foods reduce the risk of prostate cancer, but the mechanism behind that reduction was not well understood until now. A recent study found that lycopene has a substantial protective effect against prostate cancer by interfering with the genes that would allow the prostate cancer cells to grow and survive. The American Institute for Cancer Research recommends that men take advantage of lycopene's cancer-preventing effects and fill their diets with foods such as tomatoes, watermelon and guava.
Bottom line: Fill your diet with lycopene-rich foods such as tomatoes, watermelon, and red grapefruit. Remember—the cancer-fighting properties of lycopene in tomatoes are much stronger when the tomatoes are cooked, such as in marinara sauce or tomato soup.