Summer Reading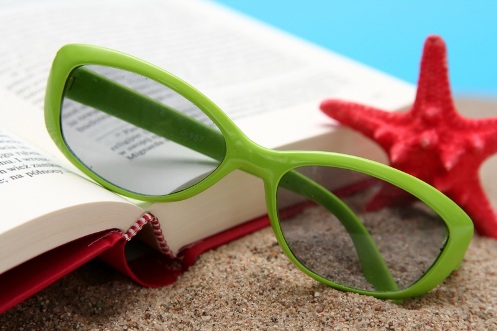 In the context of my 2012 resolution to read more, I started a book club early this year. During our first meeting, we established the two only rules that would govern our monthly get togethers: we alternate fiction and non-fiction and all the books we read have a D.C. connection: D.C. author, D.C. story, story set in D.C., etc.
This second rule in particular has opened my eyes to the amazing literary scene our city has. In case you are looking for your next summer beach read, here is a list to get you started from our first five book club meetings.
1. The first book we read was Right as Rain by George Pelecanos. I have since read the next three Derek Strange books, and am loving getting to know a side of DC that I don't usually see.
2. Our first non-fiction book was Jack Kennedy: Elusive Hero by Chris Matthews. While I like to think I know everything about the Kennedys, I learned a lot in this book (and realized that most of what I know is about Jackie, not the Kennedy men).
3. Our third book was Mortal Friends by Jane Stanton Hitchcock. This was a particularly fun book club meeting, not only because the mystery novel was so much fun to read, but because Jane herself came to book club and regaled us with stories. I have since read Social Crimes and One Dangerous Lady, and am looking forward to Trick of the Eye which I plan on starting on Thursday on the plane on my way to Greece. While I still love to pack real books in my suitcase, for those of you who prefer not to, all of her books come out in e-version on June 26th…
4. Carol Joynt also graced us with her presence during our fourth book club, for which we read Innocent Spouse. It was great to re-read this almost exactly a year after it was published. I remember In Style Magazine touting it as a great summer read last year, and it still is!
5. I discovered Ellen Byerrum by reading Killer Hair, the first in her "Crimes of Fashion Mystery" series. A beach read if there ever was one, this book was interesting to me as it is set in the context of a chain of hair salons… an industry near and dear to my heart.
For the second part of the year, and for our next book clubs, I enlisted the advice of my friend Garrett, who not surprisingly has a few shelves in his bookcase dedicated to "DC books." Here are his recommendations:
Nonfiction:
Dream City: Race, Power, and the Decline of Washington, D.C., by Harry Jaffe and Tom Sherwood (a Marion Barry biography, which will be our net book)
Personal History, by Katharine Graham (a classic I will happily re-read)
The Georgetown Ladies' Social Club: Power, Passion, and Politics in the Nation's Capital by C. David Heymann
A Good Life: Newspapering and Other Adventures, by Ben Bradlee (his fantastic memoir)
For Love of Politics: Bill and Hillary Clinton: The White House Years, by Sally Bedell Smith (a juicy book about a fascinating marriage and power relationship)
The Woman at the Washington Zoo, by Marjorie Williams (Vanity Fair's Washington correspondent in the 1990s, she died prematurely of cancer in 2005—this collection of her finest essays ends with her piece on her cancer battle).
Behind the Beautiful Forevers, by Katherine Boo (The DC-based New Yorker writer's new book on a slum in Mumbai—not really DC, but she's from DC so it counts)
The Making of the President 1960, by Theodore White
Fiction:
The Known World, by Edward P. Jones (The Pulitzer-winning novel by Washington's great African-American novelist)
A Student of Living Things, by Susan Shreve (another great DC novelist, a novel set in DC)
Washington, by Gore Vidal (a big book, but a great novel by a great novelist)
Watergate, by Thomas Mallon (new, supposed to be great)
Any of Christopher Buckley's satires (Thank You for Smoking is especially good) or any of Charles McCarry's thrillers are also great Washington books.
If I could, I would spend the entire summer reading, learning more about D.C. and our city's amazing authors!