Summer Lawn Party at The National Building Museum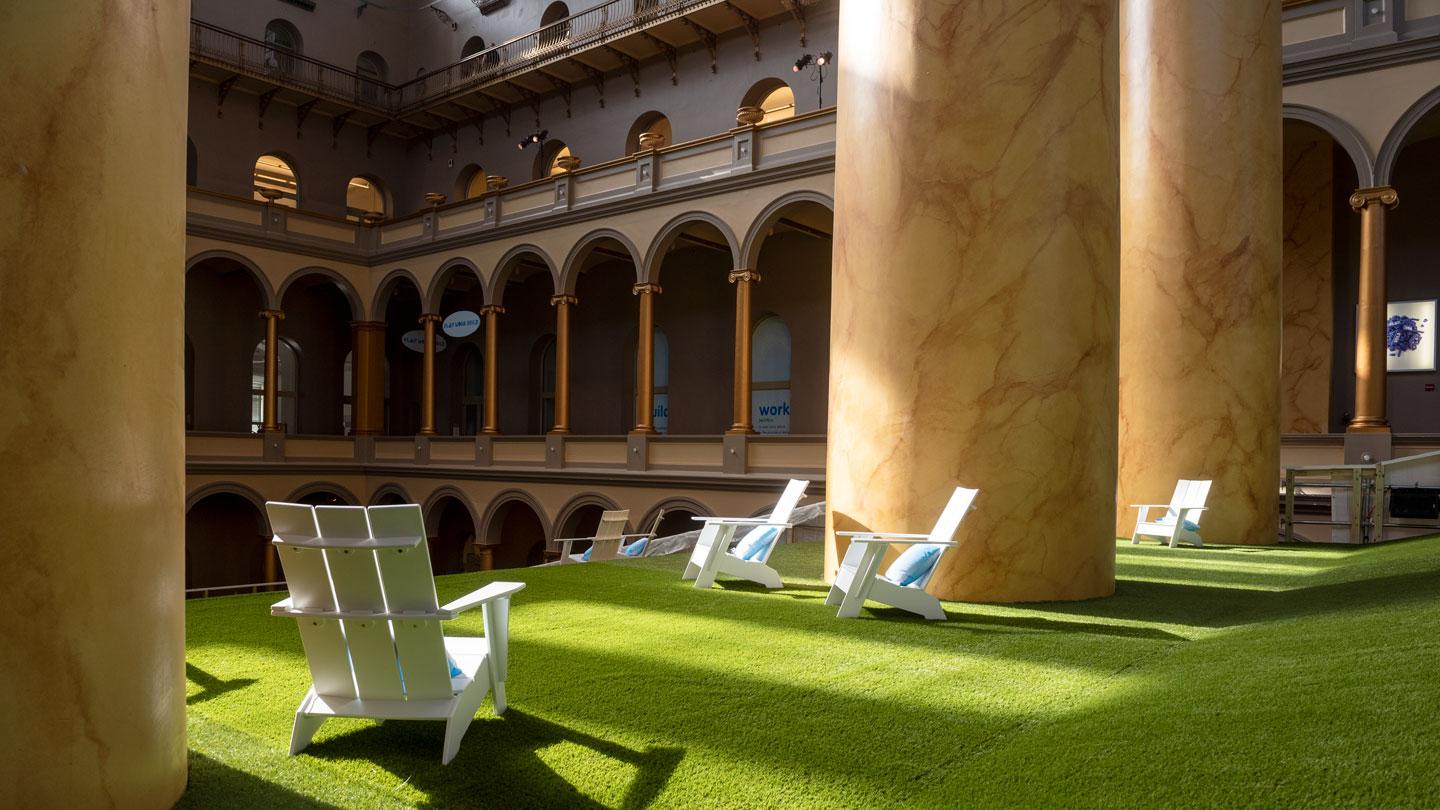 The National Building Museum, in partnership with the LAB at Rockwell Group, presents the 2019 Summer Block Party installation through September 2, 2019.
Lawn is an immersive installation taking up the entirety of the Museum's Great Hall, and offers interactive experiences for all ages.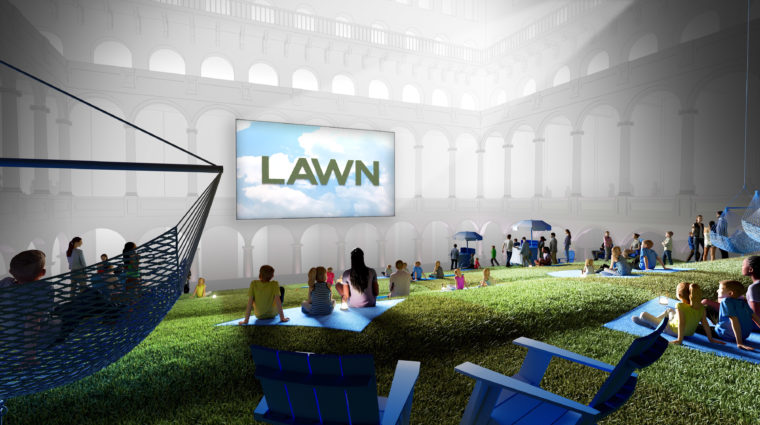 Lawn allows guests to unwind with quintessential summer activities while connecting to the design of the Museum. It features a vast, sloping green space built on a scaffolding superstructure. The green expanse is set on a graceful incline and dotted with clusters of communal lounging areas. Visitors can enjoy refreshments and lawn games. At the top of the lawn is a scaffolding tower that reaches the height of the Museum's third floor, offering never-before-seen views of the Great Hall, column capitals, and sculptural busts lining the roof.
Rockwell Group collaborated with Yessian Music, an award winning sound design studio to envelop the lawn in a soundscape of distilled audio elements that evoke time spent outdoors on a warm summer day: crickets chirping, bees buzzing, a lawnmower whirring in the distance.
The centerpiece of the lounging areas are interactive hammocks suspended from the 100-foot-tall ceiling grid. The hammocks contain hidden speakers programmed with audio from prominent American storytellers, sharing summertime memories.
The LAB has also developed an augmented reality game for kids and adults to chase, collect, and release fireflies in the National Building Museum space.
*/
For tickets, click here.