Summer Jazz Celebration
The Kreeger Museum sharing music across the city.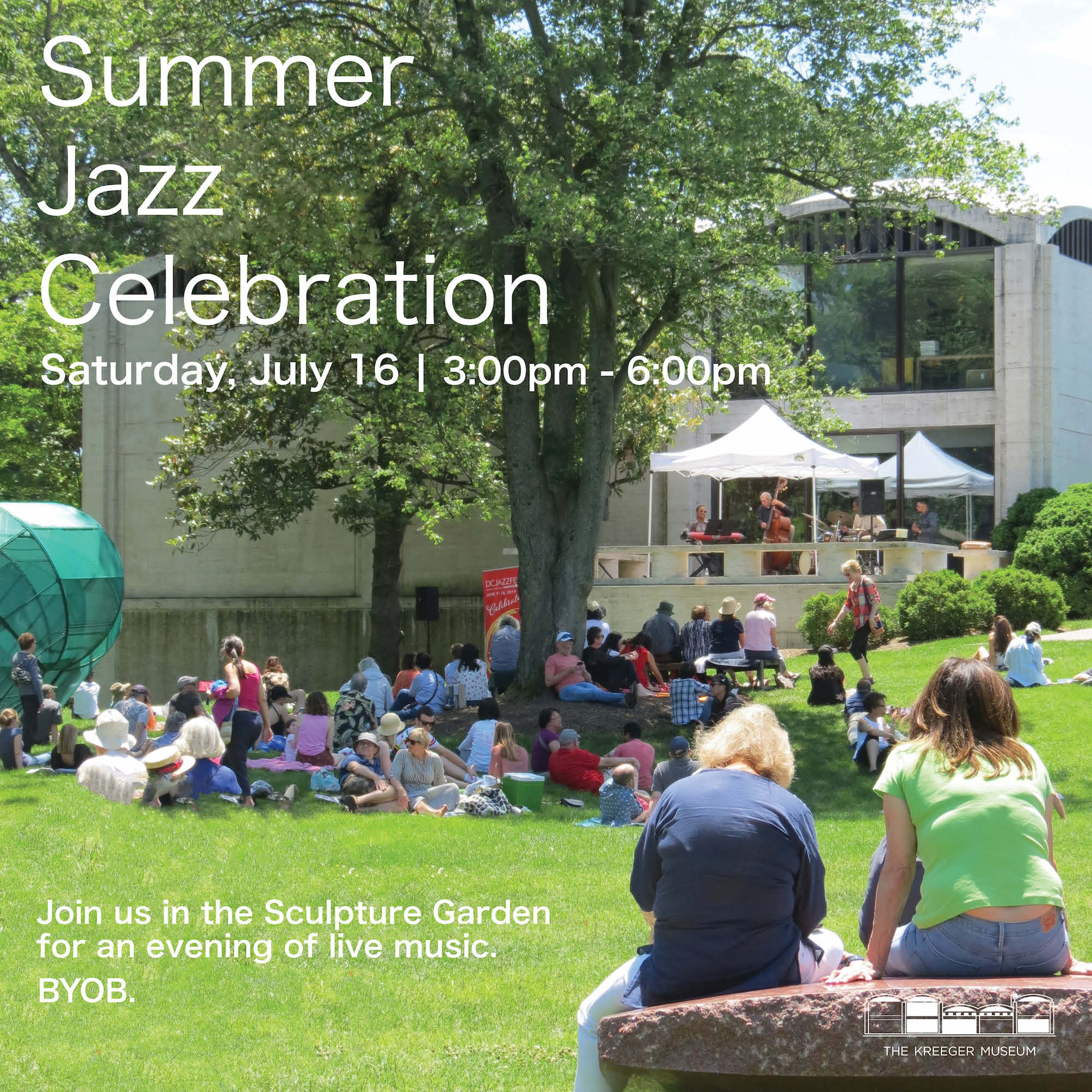 Gather in The Kreeger Museum sculpture garden and enjoy an evening of live music on Saturday, July 16, 2022 from 3:00 pm to 6:00 pm.
In collaboration with Elijah Jamal Balbed, The Kreeger Museum presents Jazz at The Kreeger, a series that furthers their mission to share music across the city. Now in its second year, this series supports and spotlights the wealth of musical talent in our metropolitan area.
This performance will be held outdoors in the Sculpture Garden. In the event of inclement weather, the event will be cancelled and refunds will be issued.
Please bring your own canned beverage and picnic blanket. Glass beverages and lawn chairs will not be permitted on site.
Parking will be available on a first come-first served basis. We encourage attendees to take a shared ride service.
The Kreeger Museum is located at 2401 Foxhall Road NW.