Summer at Dumbarton House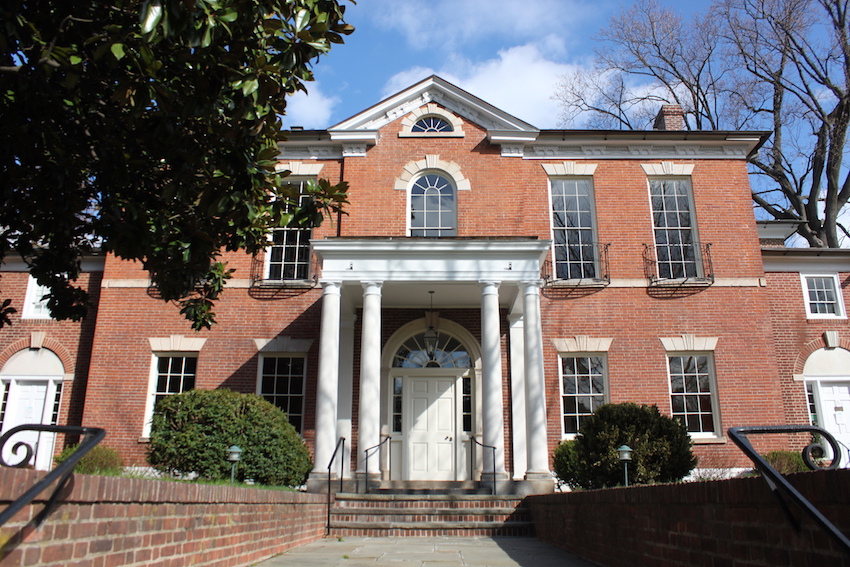 Throughout the summer, Dumbarton House Museum in Georgetown will host an array of interesting and educational events that connect neighbors and visitors to its important past. A highlight is Dumbarton at Dusk, a series of free, after hours events with music, pop up exhibits, food and drinks.
"Our museum captures what it was like to live in our nation's capital in the earliest days," explained Scott Scholz, deputy director and curator. "By inviting the community to our museum and grounds through interesting and unique programming, we are providing a new way to learn about and experience our city's and nation's history."
Dumbarton House, a Federal style home built in 1799, and its stories stand today because of the foresight and commitment of a group of women who refused let its history die—The National Society of The Colonial Dames of America—which is also headquartered at Dumbarton House. Dumbarton House helps capture the untold story of the birth and maturation of Washington, D.C., and the nation through its museum, gardens and programming.
Summer events are an important way Dumbarton House engages the public to learn about the history of the period, house, city, and nation. Here are some calendar highlights:
*/
June-August--Every Sunday 10am – Yoga. Enjoy yoga classes in Dumbarton House's gardens. Free
May 25 12-2 pm – Walking Tour: In-TREE-guing Georgetown. Starting in the gardens at Dumbarton House, the tour explores the trees that line Georgetown streets. $20
June 11 7:30-9 pm – Chamber Music Concert (Free)
June 12-14 6-9pm – Picnic Theater Company Presents: The Great Gatsby. Picnic to this Roaring Twenties live action performance of F. Scott Fitzgerald's famous novel. $15 in advance.
June 20 5:30-8 pm – Dumbarton at Dusk. See Dumbarton House in a whole new light with live music, cash bar, light refreshments, and more. Free
June 29 12-2 pm – Walking Tour: Georgetown Undercover. Investigate the clandestine corners of Georgetown where covert activities took place. $20
July—Every Wed 7-11pm – Jane Austen Film Festival. Grab a blanket and watch Jane Austen's timeless love stories under the stars in the historic garden at Dumbarton House. $6
July 18 5:30-8 pm – Dumbarton at Dusk. See Dumbarton House in a whole new light with live music, cash bar, light refreshments, and more. Free
July 20 10:00am-3pm – 8th Annual Day of Archaeology Festival. Dedicated to the archaeology, history, and preservation of the DC area, this fun-filled, family event features archaeologists, mock-excavations, crafts, food, and 3D printed artifacts. Free
July 29 12-2 pm – Walking Tour: Georgetown After Dark. In 1962, DC legalized hard liquor for the first time since 1917. Learn about the growth of Georgetown's bustling night life. $20
August 24-25 10-3pm – Dolley Days. To mark Dolley Madison's stop at Dumbarton House on August 24, 1814, during the burning of Washington, enjoy free admission, historic lawn games, and ice cream! Special guided and self-guided tours offered. Free