Summer Concerts in Georgetown Parks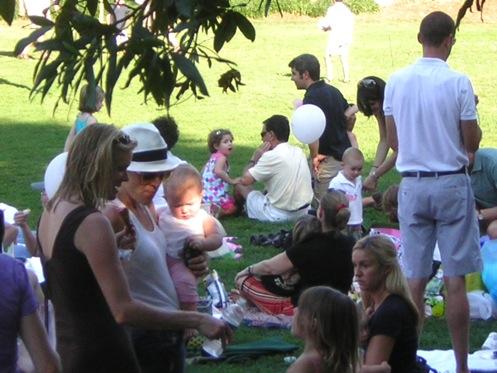 The Citizen's Association of Georgetown's Concerts in the Park 2013 is shaping up to be another great season of toe-tapping, hand-clapping fun with great bands and plenty of family friendly activities.
May 19 in Volta Park is Rockin' the Green!
Back for the fourth year running -- Georgetown's own amazing singer and song writer Rebecca McCabe and Honky Tonk Confidential will get the crowd swaying and singing with their lively acoustic, country, pop rhythms. Bring your cowboy hats and two-step shoes, we expect lots of audience participation this year. As in years past, the theme of the May concert is Rockin' the Green! to remind us of the importance of protecting our environment. To that end, concert goers can participate in a park clean-up and planting project, a book swap, bicycle tune-ups and repair provided by the Farmer's Market Bike Clinic and a BabyLove donation truck accepting gently used baby gear and clothing. The littlest concert goers will enjoy face-painting, crafts and more!
June 16th Father's Day Reggae Fest in Volta Park
Calling all Dad's for a special Father's Day celebration. Dads and their families will enjoy chilling out to The Image Band's Reggae sounds in Volta Park. There will be games, prizes and other fun family activities for all ages, including an East vs. West tug o' war.
June 30th Independence Day Celebration and Patriotic Parade in Rose Park

Don your red, white and blue early this year for this lively Independence Day celebration. Concert attendees will enjoy the music of USAF Max Impact – not your average military band -- performing Rock, R & B and Country music favorites as well as patriotic tunes and some original music! Don't forget to dress and decorate for the annual Patriotic Parade, which will be held this year during half-time. There will also be games and activities for all ages including sports stations put on by Coach John and his Just for Kids team.
Check with CAG for more details.