Style For Hire Launches in D.C.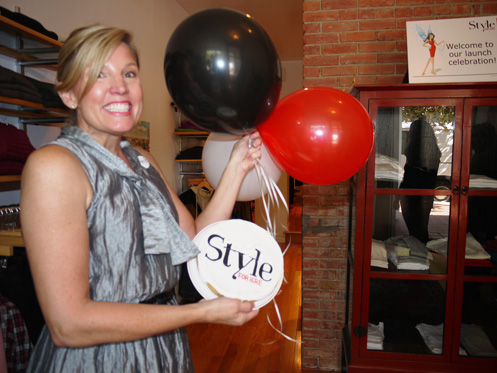 /*-->*/
Celebrity stylist-in-chief Stacy London, along with co-founder Cindy McLaughlin, launched the Washingon, D.C.- based national network of "wardrobe rescuers," Style for Hire, Monday. Born and bred in NYC, fashion savvy London started her own personal styling business, where she was discovered by TLC, and had a nearly-decade-long run on What Not to Wear.
Style for Hire provides ongoing professional development to its stylists, a sophisticated website for interacting with clients, and partnerships with a range of retail and service partners.
Stacy London-trained stylist Robin Jones was spotted in Georgetown for the kick off at Jan's, a Style for Hire retail partner. Other Georgetown partners are Hitched and Sassanova.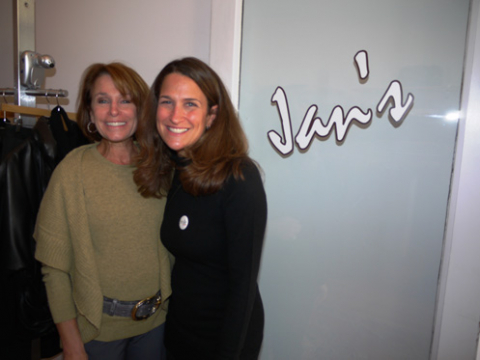 A locally owned, family fashion business started in Rebobeth Beach, Jan's opened in 1987 when Jan Cohen's two daughters Erin and Dana (now both attorneys, mothers and Jan's executive VPs), were in junior high school. After operating in Bethesda for 10 years, Jan's re-located to Wisconsin Avenue three years ago. "We absolutely love it." says Jan. "It's very much a neighborhood business, and I can walk to work." With loyal customers from Bethesda and a new international crowd, business is booming, thanks, in part to fabulous lines including Sarah Pacini (a personal favorite), Fabiana Filippi, Italian knitwear and a private Jan's label Florence-made leather line.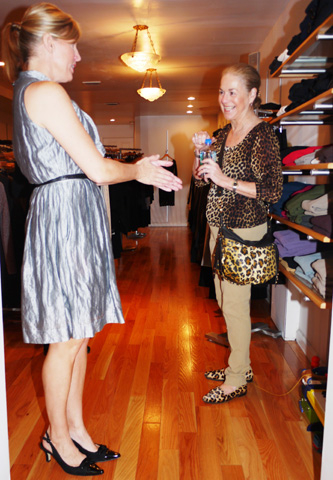 Bring an orphan garment that's crying for an outfit, and Robin will give it a whole new life. Following London's mantra for dressing well, Robin says, "Always dress for your body type. Fit the biggest part of the body, add good tailoring, and everything else follows." What follows is pattern, texture, and accessories. Try a Susie Rohr stretchable belt. Wear it well.