Streisand at the Verizon Center: A Night to Remember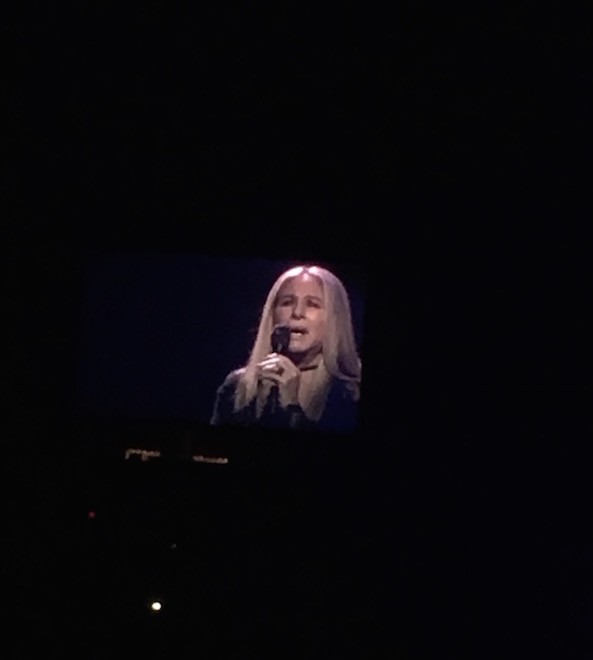 Last Thursday night was a memorable one for old codgers like me. It was a chance to see La Streisand and confirm for oneself she is still as great as she always was. The voice may be a little huskier than it was when I first heard her in I Can Get it For You Wholesale in 1962 and then Funny Girl, but it was just as tantalizing.
Her 'Memories' brought back so many for the older crowd at the Verizon Center. Now the crowd was definitely different from other concerts such as Lady Gaga and Beyoncé. But it was only for Streisand I stayed to the bitter end not wanting to leave before the crowds and wanting to hear every last note.
Now I wasn't among the elite who went backstage as participants in the fundraiser associated with the concert for a charity close to Streisand's heart Women's Heart Alliance. That group included Madeleine Albright, Senator Ed Markey (D-MA) and Chris Matthews. What I do have in common with them is age. We all remember Barbra from those early Broadway shows and her TV specials which all earned Emmys. Better than hanging with them was the fun of watching and listening to Barbra with MPD Chief Cathy Lanier, who brought her mom and her boyfriend, and former first mom Jan Fenty.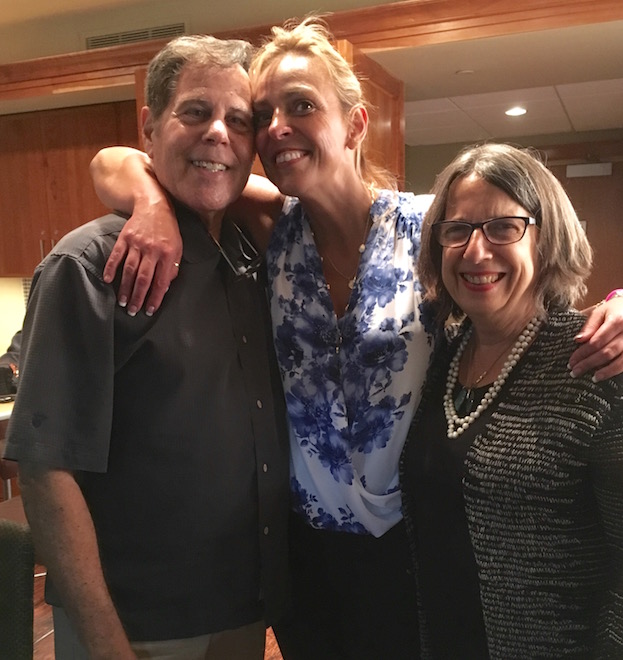 As Barbra began to sing my thoughts went back to a fantastic evening in June of 1967 when I sat with good friends on the great lawn in New York's Central Park, alongside another 135,000 people, to hear Barbra in an amazing concert. It was the first of the huge concerts to be held there. In September 1981 500,000 came out to hear a short-lived reunion of Simon and Garfunkel. But it's Barbra who is still going strong after all these years.
There was not a lot of new music but we did get a preview of a duet with Anthony Newley from her new album "Encore: Movie Partners Sing Broadway". But then new music is not what we came to hear. We came to hear vintage Streisand and enjoy the songs we all know so well. 'Evergreen', 'Memories', 'Don't rain on My Parade'. Her 70s pop hits as she called them remembering when 'she was trying to be hip' including 'Woman in Love', 'Stoney End' and 'No More Tears' (more well known as Enough is Enough).
Then the beautiful hymn from 'Yentl' Papa Can You Hear Me. Yentl was the film only truly loved by Streisand devotees like me. Through-out the evening Streisand continued to chat about politics and her favorite candidate Hillary Clinton casually mentioning as she was driven to the venue on Pennsylvania Avenue she passed Hillary's next home.
She talked about climate change and remembering the strive in the 70s singing Carole King's "Being at War With Each Other," backed by a video of stills picturing civic strife from then to now including images from the Pulse Nightclub massacre in Orlando.
She came out for four encores singing songs including 'People" and "Happy Days Are Here Again". That she sang as she always does to inspire the audience and reminded us she sang it for JFK, Lyndon Johnson, and Bill Clinton and soon hopes she will be singing it for Hillary Clinton when she is President.
It was truly a night to remember.