Streetcar Plans Taking Shape Along K Street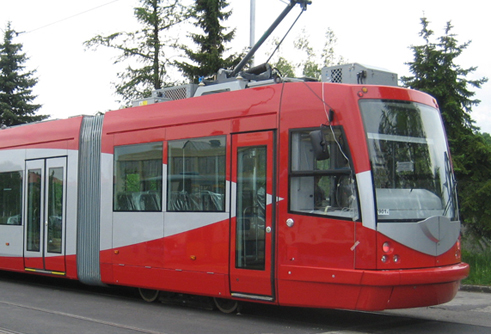 By Mark LiebermanCurrent Staff Writer
City officials are continuing to refine plans for a DC Streetcar extension from Union Station to Georgetown, though Ward 2's D.C. Council member has doubts about the project's viability.
The D.C. Department of Transportation has also identified two storage sites for streetcar vehicles, both in Georgetown: one near Washington Harbour at 3050 K St. NW, and the other near the north side of the West Heating Plant at 29th and K streets NW. Two other discussed sites — the far west end of Water Street NW, and the intersection of New Hampshire Avenue and H Street NW — have been removed from consideration.
As proposed, the 3.5-mile streetcar line would continue at Union Station from the H Street NE route that began operating in February. The new line would follow along H Street before turning onto New Jersey Avenue NW and then K Street, past Mount Vernon Square and under the Whitehurst Freeway into Georgetown as far as Wisconsin Avenue.
There are two options for how much of the new route would follow dedicated lanes not open to other traffic: one with 28 to 51 percent dedicated lanes, the other with 73 to 90 percent.
The latest updates came last Thursday at the project's fourth public meeting, which focused on the potential streetcar's impacts on Georgetown, Foggy Bottom and the West End.
Details were in short supply at the meeting, according to several attendees, and transportation officials reminded residents that several key studies have yet to be conducted, including those looking at impacts on traffic and historic preservation.
In an interview, Ward 2 Council member Jack Evans said that he likes the concept of the streetcar but that the Washington Metropolitan Area Transit Authority, whose board he chairs as one of D.C.'s two voting representatives, also has major needs.
"I don't know where you would get the funds to pay for it," he said. "If it's a choice between Metro and the streetcar, I think everybody would pick Metro."
Evans added that if Congress repeals Obamacare, the city will spend millions funding health care initiatives, further tightening the local budget.
The council member is also hesitant about a streetcar extension given the operational headaches that came during and after construction of the current streetcar line in Northeast, from Benning Road to Union Station.
"If you're going to run a streetcar down K Street, you have to figure out how it's all going to work," Evans said.
Despite an ambiguous path to funding, planning continues. In Foggy Bottom, the plans currently show a ramp connecting pedestrians from the 25th Street NW streetcar stop onto the 24th Street bridge over K Street. The streetcar would travel under Washington Circle to avoid the traffic within it.
Patrick Kennedy, chair of Advisory Neighborhood Commission 2A (Foggy Bottom, West End), told The Current he thinks that ramp would be useful for connecting streetcar passengers to George Washington University and surrounding areas.
The stretch of roadway between 25th and 26th streets would be modified to expand the side median to make pedestrian access easier along K Street. That move would require either maximizing sidewalk trees at the expense of on-street parking, or vice versa. Kennedy said he's open to those options.
The biggest change for that neighborhood, already announced in previous plans, would add a right-turn loop ramp for drivers who wish to turn left onto 27th Street from westbound K Street at the Whitehurst Freeway, to prevent cars from intersecting the dedicated streetcar lane. Kennedy said he thinks the ramp is a good idea that would be worth pursuing even without the streetcar.
In Georgetown, the streetcar's westernmost stop would be located at Wisconsin Avenue and K Street NW. The stretch of K just west of Wisconsin would be used as a turnaround area.
One option with shared lanes would preserve parking on both sides of K Street in Georgetown, while another option with dedicated streetcar lanes would force vehicle lanes to the edges of each street with the streetcar in the middle, removing parking spots along the busy thoroughfare.
Longtime Georgetown resident Joe Gibbons, a member-elect of Advisory Neighborhood Commission 2E who attended the streetcar meeting as a private citizen, said it's still too early to support one option over another. He wants to see more extensive research conducted near the end of K Street, given that several other projects are in the works there, including possible boathouse additions and bike path refinements.
For the streetcar storage area, the choice between the two sites will come down to the amount of space needed, historic preservation and traffic concerns, and community input, Transportation Department spokesperson Terry Owens told The Current.
The project timeline has been extended since the last public meeting. The Transportation Department's federally mandated evaluation process is now scheduled to wrap up after one more public meeting in winter or spring 2017. A completed assessment will be published and available for public comment next fall.
A final decision is scheduled for early 2018, half a year later than previously announced. Analysis is "taking longer than expected," Owens wrote.
This article appears in the Nov. 23 issue of The Georgetown Current newspaper.