Stomping Back To Town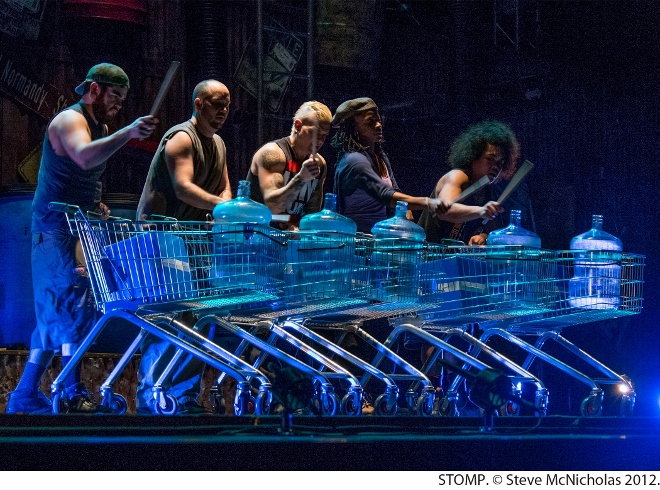 STOMP, the international percussion sensation, returns to National Theatre from Tuesday, April 23 through Sunday, April 28, on its 25th anniversary tour.
The eight-member troupe uses everything but conventional percussion instruments – matchboxes, wooden poles, brooms, bottles, garbage can lids, Zippo lighters, hubcaps -- to load the stage with high-energy rhythms. There are even scenes with grocery store carts.
The return of STOMP also brings some new things, with some of the show updated and restructured, using props such as tractor tire inner tubes and paint cans.
UPDATE: The show is wonderfully refreshing for DC because there are no talking heads. No one says a word. It's all about movement, sounds from street scenes and odd ball things that are turned alive with drumsticks, brooms, foot stomping, hand claps and the like. Youngsters in the audience were delighted , along with the adults.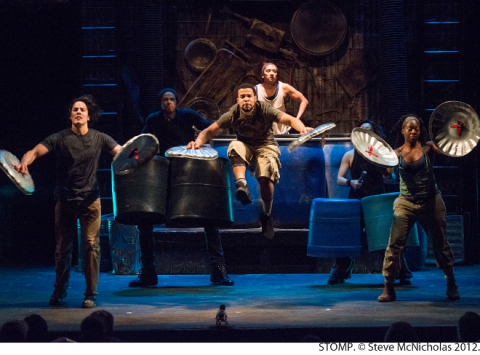 STOMP is explosive, unique and provocative, and appeals to audiences of all ages. The show runs about 95 minutes with no intermission.
Created by Luke Cresswell and Steve McNicholas, it won four Emmy nominations, one Emmy Award and an Academy Award nomination, among others. Purchase tickets via phone: 800.514.3849 or website.