Stogies Under the Stars Oct. 30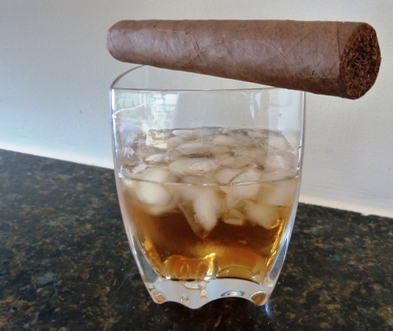 Attention cigar and bourbon lovers. Fairmont Washington, D.C., Georgetown and Georgetown Tobacco present Stogies Under the Stars on Tuesday, October 30, 2012 in the hotel's courtyard garden from 6:00 to 8:00 pm.
Enjoy an evening of sipping and sampling blends of aged bourbon and fine tobacco. Upon arrival, guests will be treated to bourbon-inspired hors d'oeuvres and bourbon cocktails, while mingling in the hotel's twinkling courtyard garden. Shortly thereafter, Joe Holtman of Davidoff Cigars and Connie Brieger from Four Roses Bourbon will give short presentations and demonstrations.
Guests will then be treated to a Four Roses Yellow Label, Small Batch and Single Barrel bourbon tasting, along with a Davidoff Puro d'Oro Notablecigar.
The evening winds down with a bourbon-inspired dessert created by the Fairmont's culinary team.
Fairmont's Cigar and Bourbon Night is $50 per person including bourbon- inspired treats, a Davidoff cigar and Four Roses Bourbon cocktails. Space is limited. For reservations, please call 202.457.5020.
Guests may bring their own cigars. An assortment of cigars will also be available for purchase.
The Fairmont Hotel is located at 2401 M Street.