Sting to Perform at Strathmore to Support Duke Ellington School March 12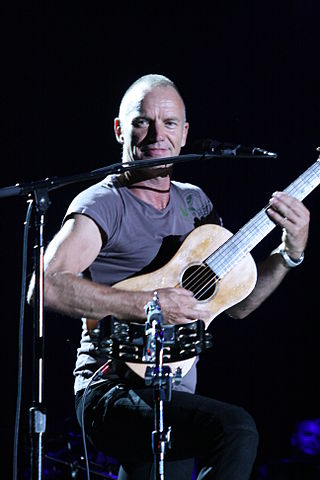 The Duke Ellington School of the Arts is pleased to announce that Sting will headline their seventh annual Performance Series of Legends benefit concert, The event will be held on Wednesday, March 12, 2014 at 8:00 pm at the Music Center at Strathmore, and joining Sting will be special guest Paul Simon plus an additional surprise performer.
This concert is the latest in a series of performances that has included Dave Chappelle, Denyce Graves, Stevie Wonder, Earth Wind & Fire, Smokey Robinson and Patti Labelle. Led by Founder Peggy Cooper Cafritz and Head of School, Rory Pullens, The Duke Ellington School of the Arts has taken an innovative, entrepreneurial approach to fundraising in order to support its dual arts and academic curriculum.
"We are absolutely thrilled that Sting has offered his resources and talents to our school. His contribution through this performance series not only gives our students inspiration and valuable exposure, but provides a source of revenue that enables us to continue the important mission of providing arts education excellence to deserving students who wouldn't otherwise have this opportunity," states Rory Pullens, Head of School and CEO of the Duke Ellington School of the Arts.
Individual ticket prices are between $250 and $750. VIP tickets are $1,000 each and will include access to a private reception prior to the concert. Sponsorship levels range from $5,000-$100,000 and are available through The Ellington Fund at 202.333.2555 or info@ellingtonarts.org.
Visit Duke Ellington School of the Arts for further details or to learn more.