Stephen R. Brown photography in Annapolis starting January 27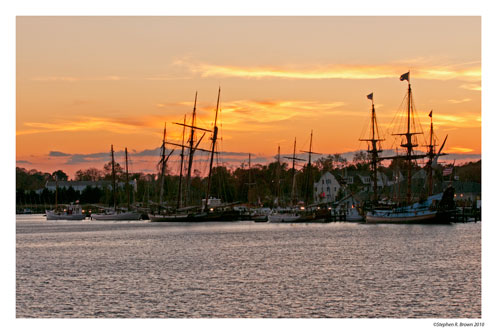 Washington, D.C. photographer and Georgetown resident, Stephen R. Brown will exhibit images from his new book, Tidewater: The Chesapeake Bay in Photographs, at the Annapolis Maritime Museum. The exhibit will open with a reception on Friday, January 27, 2012, from 5:30 to 7:30 p.m. and will run through the month of February. Admission to the reception is free. The Museum is open Thursday through Sunday, noon to 4 p.m. Admission to the Museum is also free, though donations are gratefully accepted. Brown's images and articles on photography have appeared in Smithsonian, Life, Newsweek, Time, Fortune, The New York Times, National Geographic books, Broadcasting & Cable, American Photo, Photo Techniques, and other publications. His photographs have been exhibited in solo shows throughout the world. Most notably, they were featured in "Indelible Images: 100 Years of War Photography" and "Odyssey: 100 Years of NGS Photography," both of which were initiated at the Corcoran Gallery of Art and traveled around the world.
In recent years, Brown has produced three books: WWII Memorial: Jewel of the Mall, DC Photo Book: An Insider's View of Washington, D.C and Tidewater: The Chesapeake Bay in Photographs.
Brown will deliver an illustrated talk on his work as part of the Museum's Winter Maritime Lecture Series on Thursday, January 26, from 7:00 to 8:30 pm. There will be an admission for the lecture. For more information, call 410.295.0104 or visit www.amaritime.org